"As a health benefits plan designer, you have the ability to affect the long-term health of your employees." Benefit plan design saves lives.
This was Dr. Scott Conard's advice to employers at The Alliance's July 2017 Employer Benefit Plan Design event.
Conard is a family-practice physician as well as a health care strategist and advisor at Converging Healthcare, LLC. He's worked at the intersection of health system effectiveness, organizational and clinical leadership and individual well-being for over 30 years.
"Big Spend" Categories for Employers
Every employer's population is unique. Self-funding allows an employer to tailor their health benefits to the needs of employees and their family members.
However, Conard said there are common "big spend" categories that employers often see in their health claims data. These include cardiac disease, metabolic syndrome, cancer, diabetes and musculoskeletal issues.
Conard pointed out that when patients learn they have risk factors for these larger, life-limiting conditions, their initial reaction is often, "But I feel fine."
Many patients choose to ignore risk factors such as excess weight, elevated blood pressure or high cholesterol. Ignoring these risk factors can be a costly and possibly deadly choice.
The design of your company's benefit plan has the power to increase the long-term health of your enrollees.
Use Behavioral Economics to Help Employees Maximize Their Benefits
"As a benefit plan designer, you can make a difference in the health of just as many people's lives as I can as a doctor," said Conard.
You can influence the behavior of your enrollees by empowering them to take charge of their health.
"75 percent of the money spent on health care is consumed by 12 percent of the population," said Conard.
That means 88 percent of the population views themselves as "feeling fine," even if the truth is far different.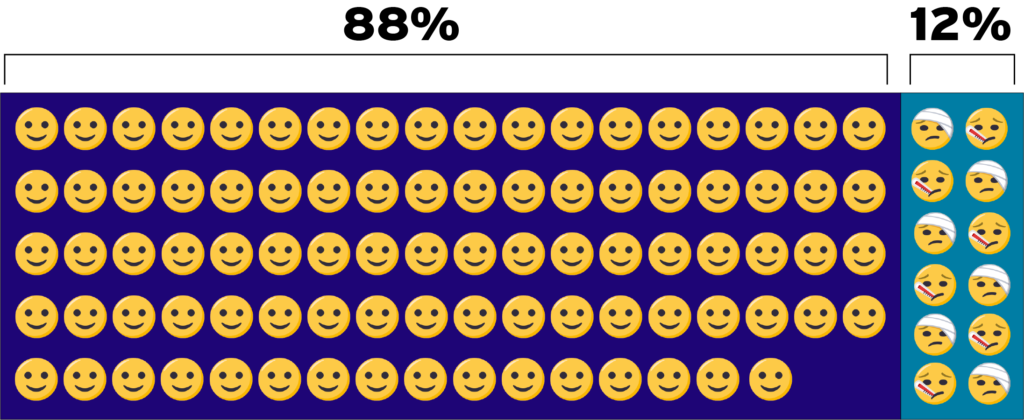 The challenge of health benefit design is to influence your enrollees to make behavioral changes for a healthier life before they have chronic, costly medical conditions.
Influencing your enrollees to make empowered choices isn't easy. Especially when they do not see or feel how their negative behavioral choices are impacting their health.
Chronic medical conditions are a combination of chance, time and behavior. You can help people identify and understand their health risks by offering biometric screenings.
When you tie financial incentives to health goals, you will encourage enrollees to lead healthier lifestyles.
Promote Positive Change within Your Company and Your Community
Employers are positioned to be catalysts in health care transformation.
Conard said being a member-owner of The Alliance, a non-profit coalition of 240 employers, puts your company in an amazing position to have leverage in contracting for high-quality care. The Alliance brings together employers and medical providers without the need for a separate insurance company.
"I would strongly encourage every single one of you to go get another company to join The Alliance," said Conard. "You are at the right place at the right time with the right idea and the right leadership."
Within your own companies, create a corporate culture that empowers employees to make healthy choices. Give employees an opportunity to change and make healthier choices. And support your employees to continue making healthy choices at home with their families.
Share a message of empowerment and risk in a way that your employees will understand. Then give them a chance to change. Because you can't force someone to make a change until they are ready.
Empower your employees through benefit plan design to be ready to make that change.
"As a coalition you have the power to identify high-value care and move your business to it," said Conard. "You will help your employees celebrate more birthdays."
Learn More About How Benefit Plan Design Saves Lives