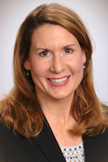 Annette Cruz
Annette Cruz was The Alliance health policy consultant. Cruz was responsible for analyzing health policy issues at the state and national level and working with The Alliance Health Policy Committee to develop strategies to influence high impact issues.
Cruz began public service as a staff person in the Wisconsin State Legislature, where she specialized in health and social services policy issues. She later served as a health policy advisor and policy director for Governors Tommy Thompson and Scott McCallum. Most recently she served as the director of government affairs in a consultant role for Blue Cross & Blue Shield United of Wisconsin.
Cruz received her master's degree in health services administration from the University of Wisconsin-Madison, where she also earned a bachelor's degree in Behavioral Science & Law.
---