Ian Shea
Ian Shea is the founder and CEO of I M Human. I M Human is an organization that partners with businesses to customize initiatives that support and meet the mental, emotional and spiritual needs of their employees. Its goal is to foster human connections that turn Life Moments into opportunities for growth.
Shea has expertise in capital markets and finance that has helped him build and sustain fundamentals needed to raise and allocate capital, successfully engage talent and navigate solutions in response to unmet needs in the marketplace, such as the creation of Maestro Market and I M Human.
His past experience has included investment banking with Prudential Securities and Patricof & Co. Capital. He served as vice president and general manager of ReplayTV where he really learned the "plumbing" of a company.   He led Replay through two acquisitions, two turnarounds and a successful exit from bankruptcy, a new business product launch, and finally the company's sale to DirecTV in 2008.
Shea earned his MBA from the Haas School of Business at UC Berkeley and an MBA from Columbia Business School.  He earned his BS in Economics from Cornell.
---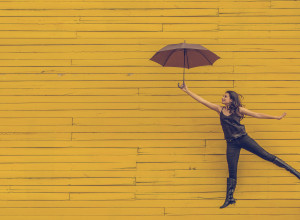 Supporting mental and emotional well-being is one of the largest growing trends of our time.  The market for mental and emotional well-being support, referred to as "Transformational Technology" has market estimates for consumer demand in the hundreds of billions. Yet mass adoption and understanding are not at the levels that reflect these trends.