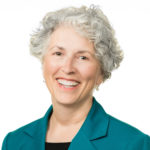 Darla Dernovsek, marketing consultant
Darla Dernovsek became a marketing consultant to The Alliance in 2018 after serving as The Alliance's marketing communications manager for five years.
Dernovsek has more than 30 years' experience in communications, public relations and marketing. From 1992 until joining The Alliance, Dernovsek owned her own freelance marketing and writing business to provide marketing consulting and writing for health-care related entities and credit union organizations. Earlier, she was the director of public relations for Rockford Memorial Hospital and city editor for the Beloit Daily News.
Dernovsek graduated from the University of Wisconsin-Eau Claire with a bachelor of arts degree in journalism.
---