Over the course of his career, Drew Leatherberry has done some incredible things for employers in Wisconsin. As an employee benefits advisor for over a decade, Leatherberry utilizes innovative approaches to managing healthcare costs. He is more than a broker; he is a true consultant. Leatherberry provides guidance for his clients, leading them to the best solutions for their employee benefit plans.
Leatherberry is the founder and president of Avergent, a Wisconsin-based benefits advisement firm serving employers since 2019. As a certified Health Rosetta Associate Advisor, he leverages proven best practices from across the country to make healthcare more affordable for plan members. He has been recognized regionally and nationally as a voice for transformation in the healthcare benefits industry.
Drew Leatherberry was presented with a Healthcare Transformation Award at The Alliance's 2023 Fall Symposium and Annual Meeting for his dedication to finding the best solutions for his clients and their employees.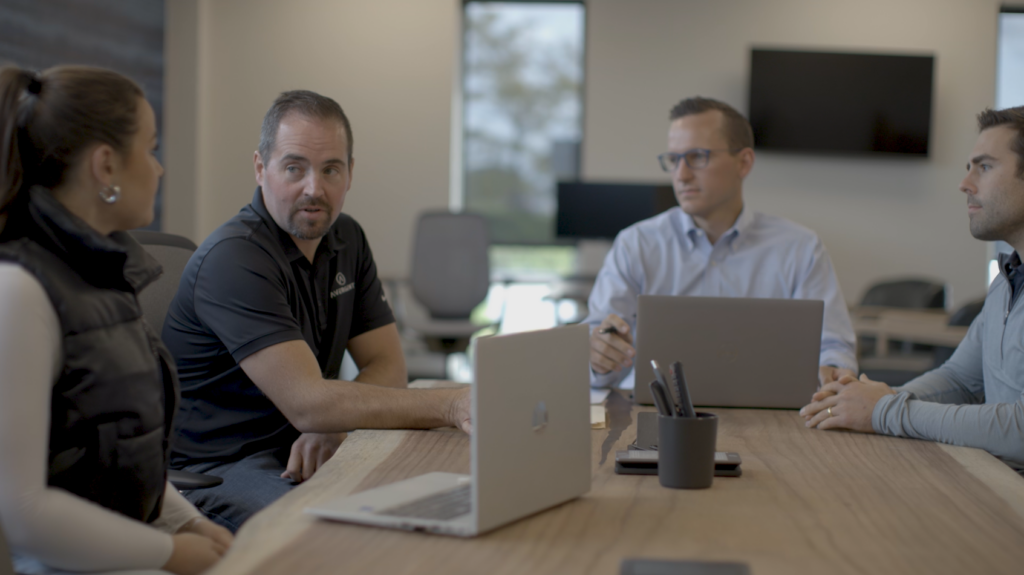 Breaking the Status Quo
In response to years of increasing deductibles and out-of-pocket costs, Leatherberry began seeking alternative ways to design health benefit plans for his clients. Leatherberry says, "It was difficult to sit in front of groups of employees and tell them that their premiums were going to go up $200 a month or their deductibles were going to go up a couple of thousand dollars. I knew employees were going to have to sacrifice going out to eat or putting money in their kids' education funds. When I heard what healthcare costs have done to people, I took a look in the mirror. I knew as an individual guiding and leading organizations through the benefits process, I couldn't keep doing things the same way, getting terrible results."
Leatherberry began researching on a national level to find better solutions to deliver affordable health plans, guide plan participants to the right care, and avoid some of the unfortunate outcomes that happen in the healthcare system. It was at this time that he became involved with Health Rosetta. Joining this organization changed Leatherberry's perspective on health benefits. It allowed him to discover there was a better way for organizations to manage their healthcare expenses. Leatherberry knew he needed to diverge from the established norms in the benefits industry. He said, "When incentives are misaligned, it encourages insurance brokers to do the wrong things. That was where the name Avergent came from. To deliver better results in the market, we must challenge the status quo."
The status quo for insurance brokers is closely related to value alignment. While most insurance brokers believe they are working for their clients, in reality, they are serving the insurance carrier market. Healthcare is the second or third-highest expense for employers after labor. Leatherberry says, "If you want to change healthcare in America, you have to go where the money is." Challenging the status quo means asking uncomfortable questions. It means potentially moving away from established relationships and going against organizations that are financially incentivized to keep things the way they are. This is a difficult endeavor for a single benefit consultant in the market. So, Leatherberry focused on building a strong team and has remained persistent in his mission to drive positive change.
Exploring Self-Funding
Many organizations are working against transforming health plans indirectly or directly. Insurance brokers have a significant influence on the employer market. So, it is important for brokers to educate and empower employers about a better way to provide benefits to their employees.
Employers must explore self-funding to truly manage their healthcare costs and offer robust benefits to their employees. And to self-fund successfully, employers need to be educated. Leatherberry thinks of this education process in three steps: educate, empower, and equip. He educates his clients and their plan members about what is possible, empowers and inspires them about the benefits of doing things differently, and equips them with the tools they need to be successful.
Self-funded plans allow Leatherberry and his team to access many different components of data, from claims and provider pricing data to case management utilization. Leatherberry uses multiple data sources to forecast expenses and risks to guide both the employer and the plan members toward the best outcome.
Designing Better Benefit Plans
Today, Leatherberry and his team at Avergent deliver innovative, proactive strategies that create meaningful results. He helps his clients create tiered benefit plans that prioritize preferred-value providers. This encourages plan participants to seek care where the cost is low, and the quality is good. Leatherberry also helps his clients guide their employees toward utilizing high-value healthcare through incentives like $0 copays and cash rewards. In fact, most of Leatherberry's clients do not have deductibles. By helping his clients guide their employees to high-value care, his clients and their employees and families save money.
Enabling educated decision-making is at the core of Leatherberry's benefit plan design strategy. He said, "Employers need to know how the pieces of a benefit plan fit together and how benefit plan partners help them manage the health risks present in their employee populations." By knowing what health issues their employees may face, employers can help their employees become better health consumers by giving them the tools and resources they need to make informed decisions for their health while reducing the financial barriers to care.
Creating Care Navigation
Often there is no one advocating for the patient and helping them navigate their benefits and care journey. Leatherberry created a clinical care navigation solution, Collaborate Care, to help plan members better navigate the healthcare system. This care navigation program includes a dedicated nurse-led care concierge team focused on guiding a patient's non-emergent specialty care. Collaborate Care connects plan participants with a care team and other medical and pharmacy solutions. This ensures they are well-informed of their clinical options. The team helps plan participants schedule diagnostic and treatment procedures, get necessary supplies, and reduce out-of-pocket expenses whenever possible.
Through Collaborative Care, Leatherberry's clients saw an over 7:1 ROI in 2022 with an average plan claim savings of 17.5%. This program has saved Leatherberry's clients millions in claims while providing support and guidance to employees navigating specialty care. Patients' lives have been saved simply by effectively getting them the right diagnosis and treatment plan.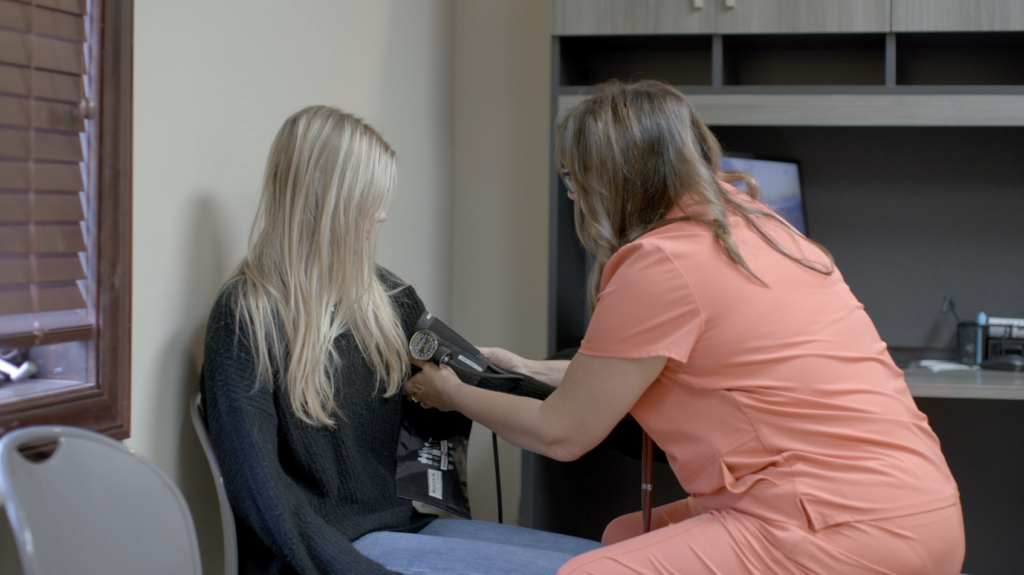 Positively Impacting Employers
Since creating Avergent, Leatherberry has helped dozens of employers reduce premiums and expenses year-over-year while still offering low or $0 deductibles for their employees. Using data analytics and proven practices, he designs health benefits plans that can reduce employers' healthcare spending by 20% or more while achieving better health outcomes, including prevented surgeries, early cancer diagnoses, and condition reversal. Effective benefits and access to affordable care increases the health and productivity of employees – a win-win for employees and their employers.
Leatherberry has made a significant and positive impact on his clients, including Team Schierl Companies. Candace Meronk, director of association services at Team Schierl Companies, and Tim Schierl, chief executive officer at Team Schierl Companies, have worked closely with Leatherberry. They said, "Drew is a pioneer and passionate about truly helping both the employer and each individual insured and their families to have quality care and options to save. His integrity and dedication to this mission are unwavering. He believes in establishing valued partnerships that support a win-win model for all involved. This includes those at the point of delivery of quality care. We are proud to work with Drew and his team. He has helped us truly offer healthcare, not just a health plan."
Changing Healthcare Delivery
Leatherberry knows the importance of working with benefit partners who focus on helping people take care of themselves. He works to find the best independent partners who have employers' and employees' best interests at heart. In doing this, Leatherberry improved healthcare for a significant market in central Wisconsin previously beholden to large insurance carriers. First, he worked to identify providers who offer high-value healthcare. Then, he started a revolution in healthcare delivery in that area.
Specifically, Leatherberry's advocacy for direct primary care helped The Alliance build relationships with even more independent physicians. He also worked with The Alliance to bring independent infusion centers into our networks. This provides additional opportunities for employees to reduce their out-of-pocket medical expenses.
Leatherberry continues to help his clients prioritize primary care, preventative care, and independent providers in their benefit plans to increase access to high-value health services. He remains dedicated to improving benefit plans for his Wisconsin employers. Leatherberry continues working to ensure Avergent is "one more springboard in the market getting behind what transformative health plans can do for the plan members."