Walker Forge has done some incredible things since they decided to take charge of their employees' health benefits and become self-funded five years ago, including creating a clinic where employees and their covered family members can receive free care. But that is just one way the company has transformed its health care.
Walker Forge is a leading manufacturer of custom-engineered steel forgings for customers in various industries. The Walker family has owned the company for over seventy years.
On behalf of Walker Forge, Chief Executive Officer Will Walker and Chief Financial Officer Mark Gelhaus were presented with a Healthcare Transformation Award at The Alliance's Fall Symposium and Annual Event for their significant efforts to improve the accessibility, affordability, and quality of health care for their employees
A Better Solution to Rising Health Care Costs
In response to years of increasing health care costs, Walker Forge began looking at alternative ways to provide health benefits for their employees. Walker says, "I felt like I was failing our employees. I felt like I needed to get engaged as the CEO and see if we could come up with a better solution that would help us as a company be more competitive and would help our employees by providing more affordable but great quality health care."
The company engaged in research and learned about the best strategies and disruptive solutions the company could utilize to manage its health care costs. After extensive analysis, Walker Forge decided to become self-funded to provide their employees access to high-quality health care at a lower cost.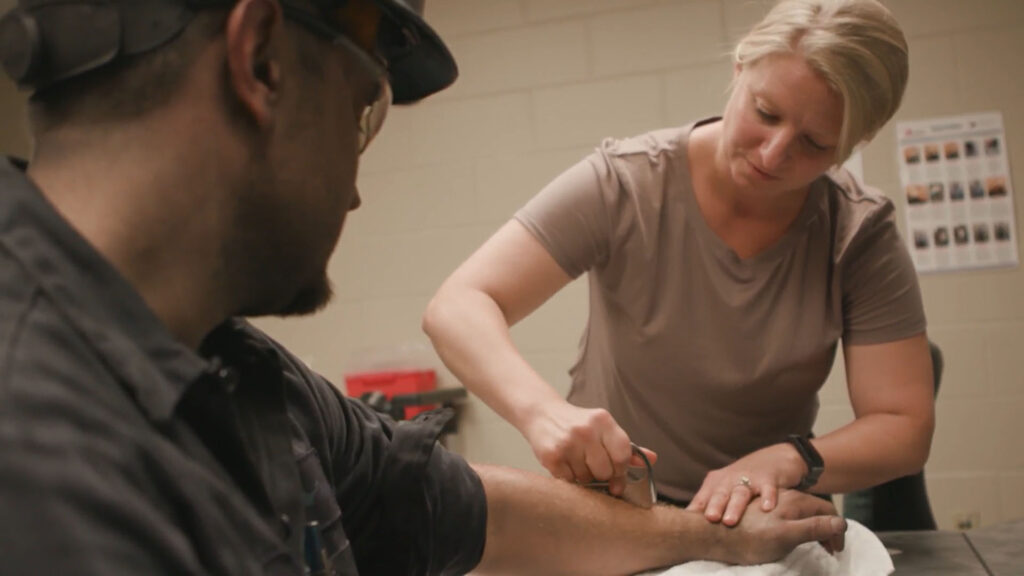 Taking Care of Their Employees
The leadership at Walker Forge is passionate about their employees and their well-being. They value their employees as an asset to their business, but also as people. Walker states, "the people we have at Walker Forge, I believe, are the best people anybody could ever hope to have as employees. We want them to take care of themselves. We want to give them everything they need to be healthy and do that in an affordable way. We're investing in our greatest asset when we transform health care at Walker Forge." When employees have the means and resources to take care of their health, they can show up better for themselves, their families, and their employers.
Walker Forge realized that becoming self-funded would not only help them reduce their health care spend, but it would also help employees reduce their premiums and out-of-pocket expenses. With proper research and the right partners, self-funding can be a win-win situation for both employers and employees. In addition, in a tight labor market, the high-value care made possible with self-funding provides a competitive advantage for attracting and retaining employees.
Innovative Strategy
Drug costs were rising faster than any other part of the Walker Forge medical plan spend, so pharmacy strategies were the company's first focus. Walker Forge researched and then selected a best-in-class partner to control and reduce prescription drug spending, focusing on specialty drugs and high-cost name-brand drugs.
The company then focused their self-funding strategy on high-value primary care and strategic plan design with value choices. They applied free market principles, like shopping for good quality care at low prices and creating networks that are not reliant on one health system for services, to drive down their health care spend.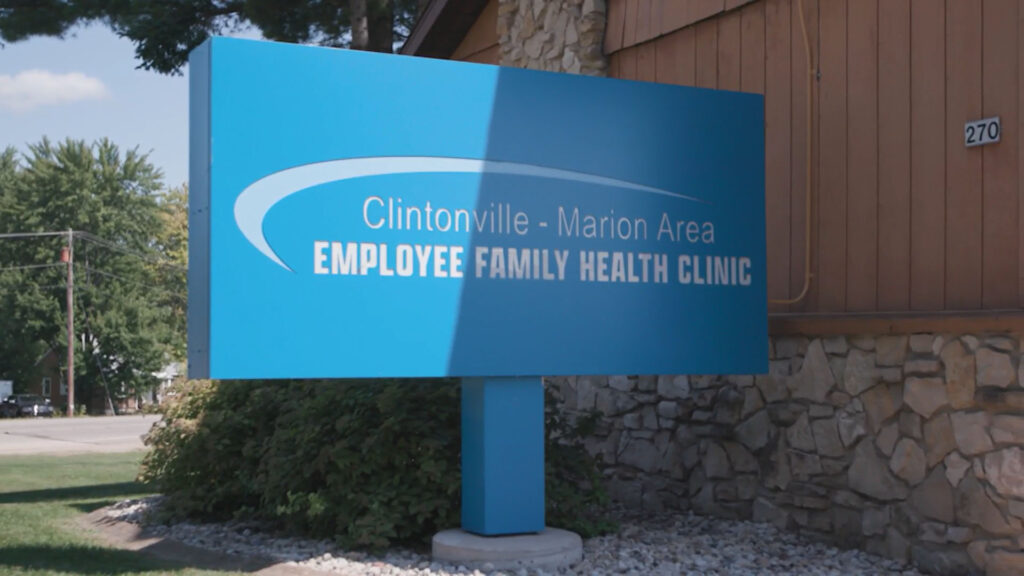 High-Value, Direct Primary Care
Regarding high-value primary care, the company collaborated with other area employers to create a clinic that offers primary care to their employees and families at no cost. The clinic provides easy access to primary care and high-quality services including imaging. Providing independent primary care also allows Walker Forge to not rely solely on a major health system.
Walker Forge, and the providers at their employee clinic, focus on educating their employees on the importance of preventative health measures and how it can benefit them physically and financially. If employees are engaged in their health, many times they can catch health issues early before they become dangerous and costly. When employees learn more about their health and take an active role in their care, they are often healthier overall.
Strategic Benefit Plan Design and Broad Network of Choice
An important part of being a successful self-funded employer is educating employees on where and when to seek care. Empowering employees to be smart health care consumers saves them, their families, and the company money. Walker Forge created a tiered benefit plan to encourage employees to receive care where quality is good, and prices are low. Employees can seek care from any provider in the company's tier of value providers, including their employee clinic, at no cost. While employees have the choice to receive care elsewhere, they will need to pay some costs out-of-pocket if they choose to use a provider who is not a value provider. Walker said, "we provide the options, but it really is a process of education and incentives. We provide incentives for employees to make the right choices."
Working with an independent third-party administrator (TPA) is also important for success. CFO Mark Gelhaus says "there are strategies employers can use to lower health care costs, but it is critical that, in order to implement them effectively, employers should partner with an independent TPA. Our TPA partner sits at the table with us and works collaboratively to support our different strategies. By contrast, TPAs affiliated with insurance companies tend to resist our value-added networks and our prescription strategies and are not transparent in providing the data we need to effectively manage our health care spend."
Impact Beyond Their Facilities
Walker Forge is a leading self-funded employer that is passionate about helping transform health care in Wisconsin. The company organizes best practices seminars to educate other employers about the benefits of self-funding. Walker Forge understands the value of teaching other companies about what can be done to revolutionize how they offer health benefits to their employees.
Walker Forge has also been active in promoting health care reform through legislation. They believe employers need to have access to the tools and strategies necessary to provide higher-quality health care to their employees at a reasonable cost. Walker Forge believes legislation should help employers provide health benefits so that their employees can access the care they and their families need. We want to be "a good corporate citizen and play our part in Madison to make sure the legislators don't do anything to interfere with employers' ability to manage their costs. It's vitally important for the state to have employers that can control health care costs. It's an economic issue," said Walker.
The company recruited other employers in their area to join the Coalition of Wisconsin Employer Groups Concerned About Health Care Costs with the goal of lowering health care prices in Wisconsin. Walker Forge also provided testimony at multiple senate and assembly hearings. Will Walker testified in opposition to Senate Bill 753 at the Senate Committee on Insurance, Licensing, and Forestry. Walker testified supporting "white bagging," an alternative sourcing practice employers use to proactively control health care costs by reducing the price of specialty medications. Payors buy the drugs directly from the manufacturer, bypassing the hospital-owned pharmacy, and effectively helping patients receive the same prescription at a lower price.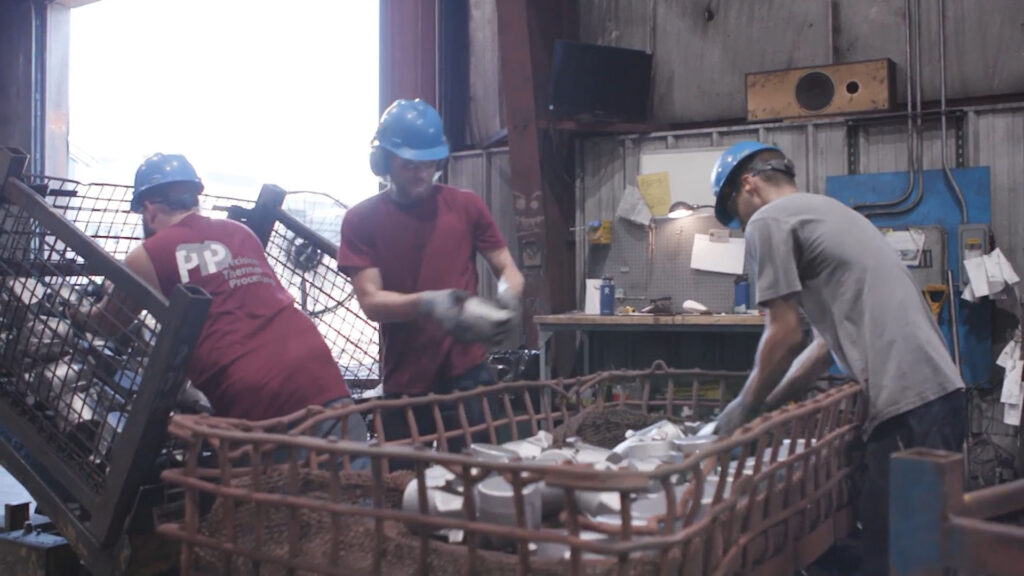 Reduced Spend for Walker Forge and Their Employees
For most companies, health care is the second or third largest expense after wages. Through self-funding, Walker Forge reduced their all-in health care spend per employee to 28% below the national average and their pharmacy spend is about one-third of the national average per employee.
While most employers have seen an upwards of 7% increase in average inflation each year, through self-funding, Walker Forge has been able to keep their premiums flat for four years. "Now, when our employees get a wage increase, they get to keep all of it. We don't wind up taking back a portion of it in the form of higher health care contributions," said Walker.
Changing Health Care
Walker Forge strives to make health care affordable while improving their health care plans and the benefits they offer their employees. They educate their employees about their health and how to best utilize health care and play a leading role in helping other companies transform their health care plans. They want to make lasting changes in the health care landscape in Wisconsin, something The Alliance believes in wholeheartedly.