There is a lot of information out there about employer-sponsored health care coverage, but not all of it is true.
James Gelfand, Senior Vice President, Health Policy at the ERISA Industry Committee (ERIC) spoke at The Alliance's Annual Meeting to help us sort out the facts and the myths.
Is employer-sponsored health care as efficient as Medicare?
Employer-sponsored health care can be just as efficient as Medicare.
Medicare does not negotiate prices with providers; medicare sets their own prices. This creates a cost-shift that moves some of the cost from Medicare patients to other patients such as those with employer-sponsored health care.
Are employers looking to drop health care coverage for their employees?
Not at all, employers want to offer good health care coverage to their employees and their families.  Employers are passionate about the health and welfare of their employees.
Employers want to innovate and negotiate to get (health care) costs under control.
"Businesses are expert negotiators. If you are a member of The Alliance, you already know this. You're getting the best deals," said Gelfand.
When employers pool their resources, providers are more willing to negotiate.
Do consumers want to know the cost or just the amount they need to pay?
Employers are leading the way in the private sector to provide greater health care cost and quality transparency. When consumers have more information, they can make better-informed decisions.
Consumers need the right information and decision-making tools. These tools are evolving.
"We need more transparency tools out there so that consumers can get the information on their own," said Gelfand.
Is it possible to increase health care value while decreasing cost?
Both employers and their health care enrollees want better health care value for their money.
"Pushing up value while pushing down cost, is very hard to do," said Gelfand.
Health care coverage is wrapped up is large amounts of federal and state regulation.
"Even providers agree that there's too much health care regulation," said Gelfand.
Employers need to shift towards value-based care. Why? Value-based care aligns payments of health care to quality and outcomes.
Can employers do something about rising health care costs?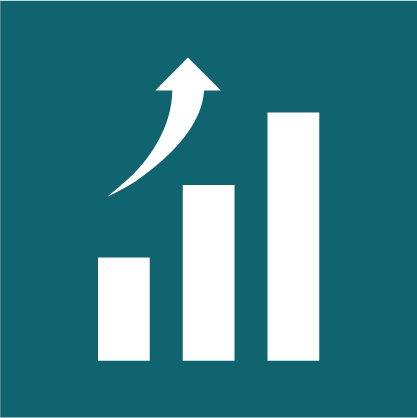 Employers are going to have to band together and change health care ourselves. The government won't do it for us.
Over half of Americans with health care coverage, obtain their coverage through an employer. Therefore, employers are the largest health care customers.
In order to move health care forward, employers must:
Learn to adopt, evolve and improve
Share information and innovations
Take risks
"Employers need to continue to innovate. We need to combine the things that are working and spread that knowledge," said Gelfand.