"The Centers for Disease Control said that for the first time there was a slight decrease in the average life expectancy in the United States," said Dr. Raymond Fabius. "This is not happening in other countries.
"We have a lot of work to do. We're clearly not spending our money the right way."
Fabius is a physician, population health expert and author who spoke at The Alliance's Aug. 2017 Population Health event. Fabius explained why it is important for employers to discourage unhealthy trends and habits in the workplace.
Healthy habits are the building blocks for healthier employees, families and communities.
Unhealthy Trends in Employee Populations
Americans have become unhealthier in recent years. Chronic conditions such as obesity, diabetes and high blood pressure are on the rise.
"Health care is costly," Fabius said. "Yet we still aren't healthy."
Population health improvement has three goals to prevent unhealthy trends:
Keeping healthy people healthy.
Reducing health risks.
Assuring appropriate care for people who are sick.
"If you work really hard at population health improvement, you can slow the trend toward illness," said Fabius. The natural trend of disease flow is to become worse by 2 to 4 percent per year.
Why is population health important for employers?
According to the Kaiser Family Foundation, nearly 50 percent of the U.S. population obtained health care coverage through an employer in 2015.
"For every dollar spent on health care costs, $3 is lost in workplace productivity," said Fabius. Employees who are healthier, perform better and are happier. Therefore, employers need to invest in employee health.
If you can combine your efforts with other area companies, you can maximize your efforts and promote a healthier community.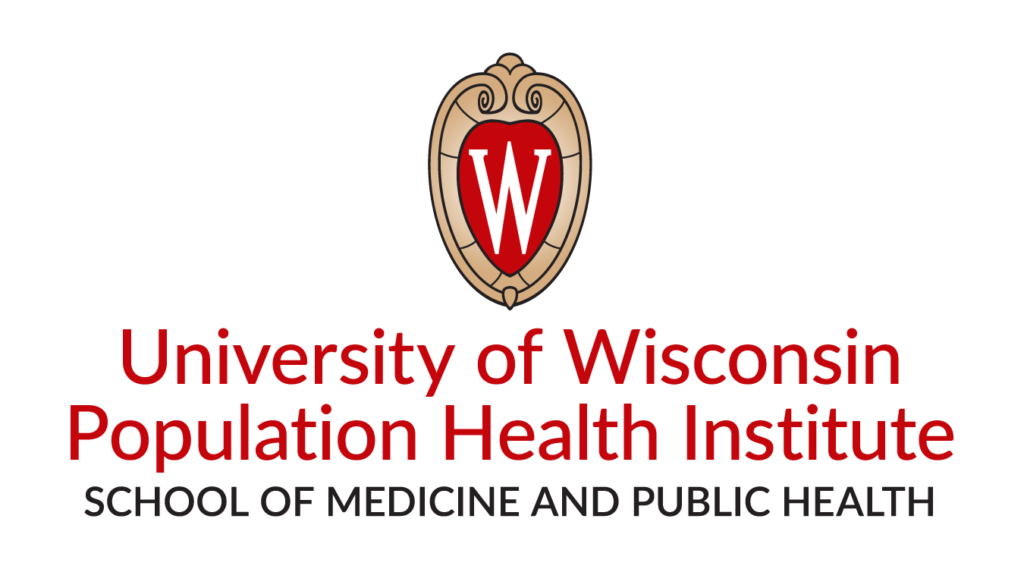 Searching for population health resources? UW Population Health Institute joins together employers, health coalitions and community partners to build trust and promote better health outcomes. Learn more about how this resource can help to reduce social, economic and environmental barriers to give everyone an equal chance to become healthy.
What can employers do?
"Invest in the health of your employees by creating a workplace culture of health," said Fabius.
But where should you start? Fabius advised employers to "simplify the story."
Leverage your health claims data. It will assist you in creating healthy strategies.
Modifiable behaviors contribute to poor health outcomes. Fabius suggested that employers should determine where they can make the most impact in encouraging healthy behaviors and discouraging unhealthy ones.
"Pick three or four unhealthy behaviors you want to modify in your population and focus on those first," said Fabius.
Top-ranking unhealthy behaviors will change over time. This is natural. You will need to modify your wellness plan along with the health of your population.
Health Interventions Are Needed
"Only about 8 percent of the average U.S. workforce has one or no chronic health conditions," said Fabius.
Therefore, the remaining 92 percent have two or more chronic health conditions. Think about that for a minute.
When you continue unhealthy behaviors, you put yourself at risk for developing additional chronic conditions. This often leads to decreased health, more visits to the doctor and higher health care bills.
Employers Need to Reduce Barriers
Employers need to reduce barriers to obtaining health care and promote healthy behaviors. That is the basis of a workplace culture of health.
Fabius pointed out that on average, only 55 percent of patients who could benefit from a treatment actually receive that care. There's a huge disconnect between services that we know that can help and getting those services to people who need them.
Low-wage earner employees, in particular, may be financially challenged to afford their prescription medications. If they skip doses or do not fill prescriptions, they risk developing larger health problems.
Address this concern by promoting low-cost prescription programs, especially for chronic health conditions. This will encourage a healthier workforce and reduce future health care costs.
Focus on the Positive
Enlist your company's leadership to help infuse healthy behaviors into day-to-day workplace activities. When healthy behaviors are common in your company's culture, they become the norm instead of a chore.
Make your wellness programs fun. Listen to your employees to find wellness initiatives that will excite them and encourage participation. Employees should be active partners in their own health. Give them a chance to help you create wellness initiatives that are healthy – and fun.
"We don't spend enough time explaining what happens when you adopt healthy habits. It can significantly impact your long-term health," said Fabius.
We know about the bad things that can happen when you have unhealthy habits. But it's not as common to hear about the positive health benefits of making a small change in health behavior, such as losing 10 pounds or exercising for 30 minutes a day. These small changes in health behavior can lead to large gains in better health.
Assist your employees to treat and control their chronic health conditions. And encourage prevention of chronic health conditions.
"Let's work hard to make our workforce healthy," said Fabius.
Learn More about Population Health and Unhealthy Trends