The primary purpose for offering competitive employee benefits is to ensure the organization has the ability to attract and retain the talent it needs to achieve its goals. Great employees benefits are expected by employees to fill their needs and care for their families.
Partnering with Employers
For 25 years, The Alliance has been partnering with employers of various sizes, both in the public and private sector, to help them fulfill that critical purpose. The Alliance has done this in a variety of ways:
As a pricing negotiator, establishing a wide network of providers;
As an educator and advocate for fair and balanced public health care policy and practices; and
As a trusted advisor on benefit planning strategies for its members.
For those employers who are already members of The Alliance health care cooperative, none of this is news. We have seen The Alliance in action and know the value the cooperative has
brought to our employees and our organizations.
For those not yet in the cooperative, the reputation of The Alliance for providing these services may be something you also are aware of. It's the basis for why the organization was created by employers, and the services members rely on the most. The focus on ensuring these core functions remains strong will always be in place.
Thought Leadership
What I want to share from the perspective of a board member is yet another side of The Alliance that is as vital and important to employers in the changing landscape of health care. That is the thought leadership The Alliance provides to bring meaningful change to the health care system as a whole.
The QualityPath® initiative is just the latest in a series of efforts The Alliance has led to drive change in how we make health care decisions, balancing the desire for high quality care, increased accountability for the providers and cost savings for the payers.
Voices like the Alliance are aligning with other like minded organizations to build support for real change that will help both employers and employees.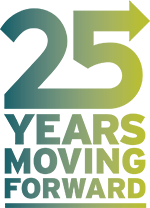 A 25-Year History
The Alliance started 25 years ago to bring a collective negotiating capability in working with a diverse group of health care providers, resulting today in a cooperative of over 200
employers throughout three states.
Although both the health care and employee benefits environments have dramatically changed in 25 years, employers are still driven to provide the best health care value to their employees.
I look forward to working with The Alliance as we continue to serve a unique and valuable role in helping move health care to a new future where patients are informed and healthy, costs are
managed and high-quality providers are rewarded for excellent care.
Learn More About Employee Benefits