Recommendations for covering colorectal cancer screening changed significantly in 2016. What are your options? What issues should you consider?
A Good Starting Point: the USPSTF
This document relies on information provided by the United States Preventive Services Task Force (USPSTF) as part of its recommendation statement on colorectal cancer screening.
The USPSTF is made up of experts in prevention and evidence-based medicine who volunteer their time to serve on the task force. USPSTF recommendations are used nationwide to guide discussions of the value of preventive screening.
A Quick Review of Recommended Methods for Colorectal Cancer Screening
The USPSTF gives its highest "A" rating to screening for all adults ages 50 to 75 at average risk of colorectal disease. Rather than rating a specific type of screening, the USPSTF has indicated that the best form of screening is the one that patients will use. This will help meet USPSTF's goal, which is "to maximize the total number of persons who are screened because that will have the largest effect on reducing colorectal cancer deaths."

The USPSTF's 2016 recommendation applies to a total of five types of colorectal cancer screening, including two that are on the recommended list for the first time: "virtual colonoscopy," which is also known as computed tomography (CT) colonography, and Cologuard®, which is a fecal DNA test.
The Affordable Care Act (ACA) requires 100 percent coverage of all forms of colorectal cancer screening recommended by the USPSTF. Health benefit plans have one year to alter plan designs to offer A-rated screening methods without a co-payment.
Colorectal Screenings Covered Under the USPSTF Recommendation
All the methods of colorectal screening included in the USPSTF recommendation have advantages and disadvantages.The USPSTF noted that head-to-head studies are lacking to indicate that one method is more effective than another, although there are "varying levels of evidence" to support each test.
These methods include:
Fecal occult blood testing (FOBT) and fecal immunochemical testing (FIT). Both FOBT and FIT are laboratory tests of your stool, also known as your feces or "poop." These tests are done to see whether your stool contains blood. Blood in your stool can mean you have a problem with your digestive system, including the possibility of cancer in your colon or rectum. If you opt for FOBT or FIT, you receive a kit that is used to gather stool samples at home. Preparation for the test is simple. If you opt for FOBT, you will typically be asked to avoid certain foods for a set time period before taking the test. If blood is found in the stool, you will be asked to have a colonoscopy or other tests to determine whether you have cancer or another issue. The USPSTF recommends using a high-sensitivity version of the FOBT and having the test every year.
Cologuard, or fecal DNA testing. Like fecal occult blood testing, fecal DNA testing is used to look for blood in your stool. In addition, the test looks for DNA cell changes that have been linked to cancer. If you opt for fecal DNA testing, a kit is mailed to your home. No special diet, laxatives or enemas are required; you continue to follow your normal diet. You use the kit to collect a stool sample and mail it to a laboratory. If blood or cell changes are found, you will be asked to have a colonoscopy or other tests to determine whether you have cancer or another issue. Early studies showed that fecal DNA testing found more cases of colon cancer and precancerous growths than FOBT; however, tests are ongoing. When compared to FIT or FOBT, fecal DNA testing has more "false positive" results, which means the test result is "positive" but the person does not have cancer. Using fecal DNA testing will result in more colonoscopies than FIT or FOBT. The American Cancer Society recommends having fecal DNA testing every three years.
Sigmoidoscopy. This test requires the insertion of a lighted tube into your anus or rectum so the doctor can examine the rectum as well as a portion of the colon. This method makes it possible for the doctor to remove small growths or collect a tissue sample that can be used to test for cancer. You may be asked to prepare by following a liquid diet for one to two days, having two enemas and not eating for 12 hours before the test. Patients typically receive a sedative during the test. If the test reveals a potential issue, you may be asked to have a colonoscopy or other tests.The USPSTF recommends having a sigmoidoscopy every five years; however, in its final recommendation statement it notes that "modeling suggests it provides less benefit than when combined with FIT or compared with other strategies."
Sigmoidoscopy plus FIT testing: The sigmoidoscopy is performed as described above. However, the addition of annual FIT testing means it is now recommended to occur every 10 years.
Colonoscopy. This test requires the insertion of a lighted tube into your anus so the doctor can examine the rectum and the entire colon. This method makes it possible for the doctor to remove small growths or collect a tissue sample that can be used to test for cancer. To prepare, you'll be asked to modify your diet, take laxatives and have only clear liquids for one day before the colonoscopy. Patients typically have a sedative during the test. If no growths or issues are found, colonoscopies are recommended every 10 years.
CT colonography or "virtual colonoscopy." CT colonography uses CT or MRI scans to create a three-dimensional image of the interior of your colon and rectum. Preparation typically involves the same steps as a colonoscopy: modify your diet, take laxatives and have only clear liquids for one day before the colonoscopy. If a CT scan is used, you may be asked to drink a special liquid just before the test to improve the view of the colon in the image. During the test, a thin tube is inserted through your anus. This tube is used to insert gas for a CT scan or a liquid for the MRI scan, again to improve the quality of the images. If the test reveals a potential issue, you may be asked to have a colonoscopy or other tests. Patients who rely on CT colonography for colorectal cancer screening should have the test every five years. While an MRI scan does not expose you to radiation, a CT scan does. The American College of Gastroenterology says that the radiation dose from a CT colonography is "equivalent to several hundred chest X-rays." The more radiation you are exposed to over time, the more your lifetime risk of cancer increases.
The Alliance developed QualityPath to include colonoscopies in 2018. Patients who use QualityPath providers will have lower out-of-pocket costs (sometimes nothing); use providers who meet national quality measures and adopt practices that lead to better outcomes; and do not have to worry that their out-of-pocket costs will change if a polyp is found. Employers save on the cost of the procedure to the health plan.
Benefit Strategy Considerations
As the USPSTF noted, "The best screening test is the one that gets done."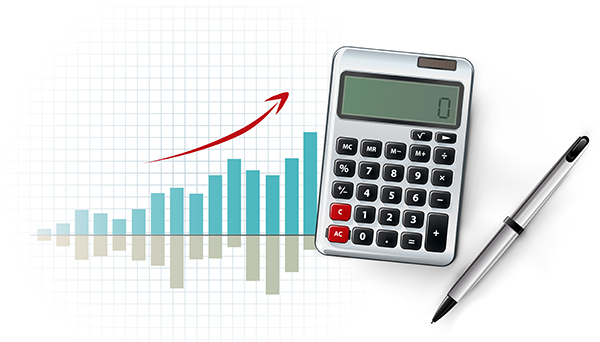 A study in the April 2012 issue of the Archives of Internal Medicine found that people were more likely to be screened for colorectal cancer if their doctor recommended a stool test as a first step, when compared to recommending a colonoscopy. This was reinforced at the 2015 Alliance Annual Seminar by Dr. Otis Webb Brawley, chief medical and scientific officer of the American Cancer Society, who said "The best science ever done on any cancer until 2012 and still on colon cancer for screening, shows that stool blood tests at a cost of about $30 a year saves lives."
It is worth noting that costs for colorectal screening can vary considerably by provider within The Alliance network. For example, the cost of a colonoscopy without biopsy varied from $2,200 to $5,100 as of February 2018. This variation provides an opportunity for employers to guide employees and family members to specific colonoscopy providers on the basis of cost, or to encourage the use of Find a Doctor to check the cost before scheduling a colonoscopy or another form of colorectal screening. Costs for other colorectal screening methods are compared in the chart below.
Plans that encourage patients to use stool tests first, before having a colonoscopy, will typically save money. Estimates of cost savings from stool tests should be tempered by the added cost of colonoscopies required to confirm test results indicating the possible presence of cancer. Finally, estimates should also include the cost of potential side effects from invasive forms of screening, such as colonoscopy.
Comparing Colorectal Cancer Screening Options in The Alliance Network
Test
Interval
Per Screening Procedure Cost to Employer*+
Total Estimated Screening Cost,
Age 50 – 75#
Colonoscopy
Every 10 years
$2,200 – $5,100
Medium Anticipated Cost
FIT
Every year
$60 – $450!
Low Anticipated Cost
FOBT
Every year
$30 – $640!
Medium Anticipated Cost
Sigmoidoscopy
Every 5 years
$830 – $2860
Highest Anticipated Cost
Sigmoidoscopy Plus FIT
Every 10 years plus FIT every year
$890 – $3310
High Anticipated Cost
CT Colonography
Every 5 years
$1,380
Medium Anticipated Cost
Fecal DNA Testing
Every 1 years
$550
High Anticipated Cost
Fecal DNA Testing
Every 3 years
$550
Low Anticipated Cost
*Screening should require $0 patient out-of-pocket costs but the amount your employer is charged by the hospital will vary based on type of test and location of service. Your employer pays for your health care benefits directly rather than paying for insurance.
+Cost Per Screening encompasses a median of all typical charges rendered the same day as the screening.
!The costs of the individual services for FIT and FOBT tests are typically very small ($15 – $50); however, it is typical this test is done in conjunction with other services done the same day. We show the estimated cost range based on provider billing and service practices for the entire day of service.
#Modeled results of total estimated screening cost full methodology available here.
| | |
| --- | --- |
| Test | CPT Codes Used for Screening |
| Colonoscopy | 45378 |
| FIT | 82274 |
| FOBT | 82770 |
| Sigmoidoscopy | 45330 |
| CT Colonography | 74261-74263 |
| Fecal DNA Test | 81528 |
Worthwhile Screening
Colorectal cancer ranks second among cancer deaths for men and women, following only lung cancer. The USPSTF estimates that 134,000 people will be diagnosed with colorectal cancer in 2016, with approximately 49,000 people dying from it. Yet almost one-third of adults have never had any form of screening, according to the Centers for Disease Control and Prevention (CDC).
Employers who seek to raise awareness about colorectal cancer screening and effective screening options can make a difference. Information, ideas and customizable materials are available from the free Love Your Colon program online.
Employers have a significant opportunity to save lives by encouraging appropriate colorectal cancer screening as part of their benefit plan design.
Helpful Resources for Benefit Plans
The American Cancer Society provides an online fact sheet about rules for benefit coverage of colorectal cancer screening.
Last updated 2/27/2018