Colorectal cancer screening can save lives. Yet roughly one-third of people over the age of 50 – when screening is recommended – have never had any form of colorectal cancer screening, according to the Centers for Disease Control (CDC).
Educate Your Employees
Employers can play an important role in the effort to educate people about the importance of colorectal cancer screening. Love Your Colon (www.loveyourcolon.org) has free, downloadable materials designed for employers. Click the "Employers" box to access a toolkit that can be customized for your workforce.
Check Your Plan Design
What's the best form of colorectal cancer screening? Experts say it's the one that employees will actually use. Plan design can help you offer cost-effective options to encourage more employees to complete screening.
The Alliance white paper, Insights on Colorectal Cancer Screening, describes the options available to employers.
Understand the Cost
The total estimated screening cost for different types of colorectal cancer screening depends on factors like how often it must be repeated and whether it is likely to produce "false positive" results that require additional testing.
Test
Interval
Per Screening Procedure Cost to Employer*+
Total Estimated Screening Cost,
Age 50 – 75#
Colonoscopy
Every 10 years
$2,200 – $5,100
Medium Anticipated Cost
FIT
Every year
$60 – $450!
Low Anticipated Cost
FOBT
Every year
$30 – $640!
Medium Anticipated Cost
Sigmoidoscopy
Every 5 years
$830 – $2860
Highest Anticipated Cost
Sigmoidoscopy Plus FIT
Every 10 years plus FIT every year
$890 – $3310
High Anticipated Cost
CT Colonography
Every 5 years
$1,380
Medium Anticipated Cost
Fecal DNA Testing
Every 5 years
$550
High Anticipated Cost
*Screening should require $0 patient out-of-pocket costs but the amount your employer is charged by the hospital will vary based on type of test and location of service. Your employer pays for your health care benefits directly rather than paying for insurance.
+Cost Per Screening encompasses a median of all typical charges rendered the same day as the screening.
!The costs of the individual services for FIT and FOBT tests are typically very small ($15 – $50); however, it is typical this test is done in conjunction with other services done the same day. We show the estimated cost range based on provider billing and service practices for the entire day of service.
#Modeled results of total estimated screening cost full methodology available here.
Source: Insights on Colorectal Cancer Screening
Guide Employees to High-Quality Colonoscopies with QualityPath
QualityPath can be used for outpatient colonoscopies that screen for or are related to colorectal cancer. Patients can begin making appointments on April 15, 2018, for colonoscopies that occur after July 1, 2018.
Employers who use QualityPath are making sure that employees get the right type of care at the right price. This is important because:
Colonoscopy cost varies wildly. The cost of a colonoscopy can double depending on the provider you select. As for February 2018, the cost of a colonoscopy in The Alliance network ranges from $2,200 to $5,100.
Colonoscopy quality varies wildly. Doctors and facilities vary widely in how well they follow quality measures. QualityPath designation is based on:

How effectively the colonoscopy detects colorectal cancer.
How safely it is performed.
Whether it includes only the care that is needed for a colonoscopy.
Whether guidelines for repeat colonoscopies are followed.
Avoiding the Polyp Out-of-Pocket "Gotcha"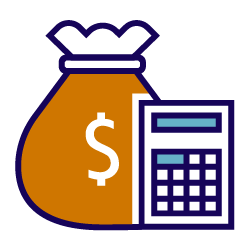 Cost can be a big factor for employees, especially when they know that finding a polyp during a colonoscopy can mean the procedure is no longer 100 percent covered as a "preventive screening."
QualityPath
eliminates that "loophole" by giving the same, higher benefit coverage to all colonoscopies that screen for or are related to colorectal cancer, even if a polyp is found.
Not in QualityPath?
Talk to Member Services to get started on the QualityPath to high-value colorectal cancer screening.