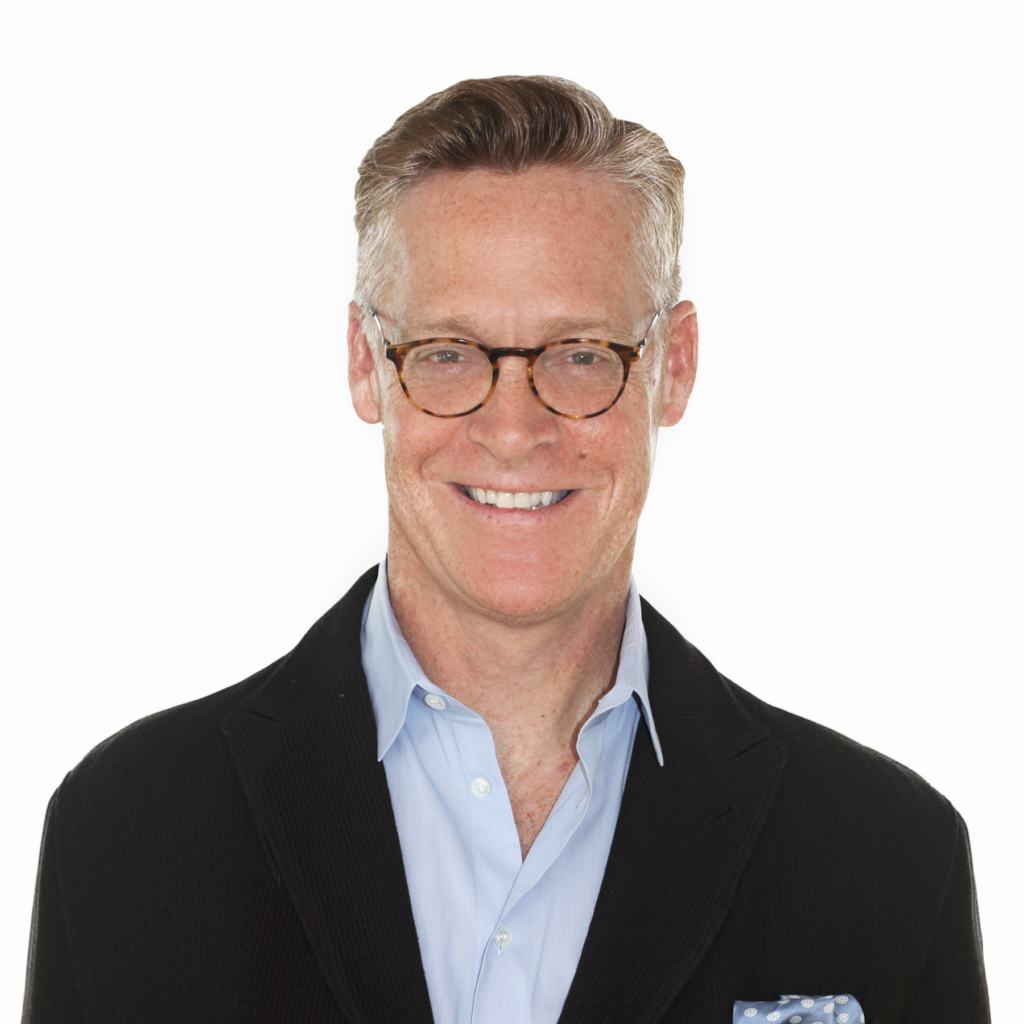 The healthcare industry is in a state of flux, leaving employers wondering how to adapt to the ever-changing landscape. Ford Koles, Vice President and National Spokesperson for Advisory Board, spoke at The Alliance's 2023 Fall Symposium and Annual Meeting, shedding light on the current state of the healthcare industry, healthcare cost trends, and the implications for employers.
In this blog, we'll provide highlights from Koles's presentation and other sessions from the Fall Symposium and Annual meeting. Read on to gain insights into the challenges faced by the healthcare system and what employers should focus on as we head into 2024.
Current State of the Healthcare Industry
Preventative Care
The COVID-19 pandemic caused a series of disruptions in the healthcare industry, leaving a lasting impact on routine preventive care. Many individuals postponed important procedures, such as colonoscopies, mammograms, and skin checks, resulting in increased later-stage cancer diagnoses. This highlights the need to address the backlog of postponed screenings. It is also more important than ever for employers to promote timely preventative care in their employee populations.
Vaccination Rates
Vaccination rates for all vaccines have seen a sharp decline over the past year due to vaccine fatigue. This decline raises concerns among epidemiologists about potential outbreaks of preventable diseases like measles, mumps, and chickenpox. To ensure public health, efforts must be made to rebuild confidence in vaccinations and encourage greater vaccine uptake.
Mental and Behavioral Health
Mental health issues, including anxiety, depression, and eating disorders, have surged significantly in recent years. The healthcare industry must prioritize mental health services and support to address this growing concern. Likewise, employers need to prioritize mental health benefits in their health plans and offer employees mental and behavioral health resources.
New regulations to the Mental Health and Addiction Equity Act (MHAEA) are set to impact employers in 2025. So, it is important for employers to be informed so they can minimize risk for their organization. Register for part one of The Alliance's two-part webinar series to understand the MHAEA and the challenges employers face in achieving true parity.
Healthcare Costs
Koles emphasized that healthcare costs in the United States are chronically over-inflated. Paying a higher price does not equal better quality. In fact, an alarming 73% of Americans believe the healthcare system is not meeting their needs. Despite paying significantly more for healthcare than other countries, Americans have a lower life expectancy. The healthcare system is undoubtedly in need of reform. Employers can play a role in shaping its future by directing more business to providers that align with their needs.
Employers have a fiduciary responsibility to their employees to not overpay for healthcare. In the face of inflated costs, self-funding helps employers manage their healthcare spending for their health plans and employees. This model allows employers to pay only for the healthcare their employees use rather than paying a set premium regardless of the amount of healthcare utilized. Self-funding also gives employers access to their claims data. By analyzing their data, employers can understand where their employees are spending money on healthcare, and, more importantly, where they can save. The Alliance helps employers understand their data with Smarter HealthSM analysis – a customized analytics report – so they can make informed decisions about their benefit plan design.
Future of Healthcare
Healthcare Delivery is Changing
The way healthcare is delivered is undergoing a significant transformation. Retail giants like Amazon are entering the healthcare space by providing convenience care and primary care services. Retailers such as Walgreens and CVS aim to combine healthcare services with shopping, making it more convenient for patients to access care and buy their products. As one of the main purchasers of healthcare, employers have the power to influence these delivery changes. At the end of the day, retailers want business. Employers can influence the direction of retail healthcare offerings by directing their business toward retailers that align with their needs and the needs of their employees.
Value-based care was hampered by the pandemic. However, trends show that value-based care will continue gaining traction over time. Value-based healthcare is a way to change how healthcare systems work by prioritizing patient outcomes over the volume of services provided. Value-based care aims to give patients better results while keeping costs low.
However, despite these developments, the consolidation of healthcare insurance companies and health systems continues, posing a challenge to maintaining healthy competition. Competition is vital in ensuring fair pricing and allowing patients to choose the healthcare providers that best suit their needs.
The Healthcare Workforce is Changing
The relationship between employers and employees in the healthcare sector is shifting. Tension has been growing for years, exacerbated by the pandemic. Healthcare workers are understaffed, overworked, and burned out after a major public health crisis. They seek work-life balance, fair wages, and truly comprehensive benefits. Healthcare workers have been striking to protest unfair wages and unsafe working conditions. Chronic healthcare worker shortages are contributing to longer wait times for appointments and increasing barriers to accessing care. Employers should be prepared to weather turbulence as the social contract between healthcare workers and their employers is reconstructed. For example, employers can prioritize alternative independent providers for primary care options.
Pharmacy is the Future
Koles believes pharmaceutical products are the future of healthcare, with promising developments in drugs targeting weight loss, Alzheimer's disease, and cancer. The healthcare industry is making significant advancements in drug therapies, offering hope for various conditions and diseases. The rise of cell and gene therapies (CGT) will also make an impact on the healthcare industry. For example, the FDA approved gene therapy for hemophilia B, changing the direction of hemophilia care.
Some drugs, like weight loss drugs, do not have a high manufacturing cost, but they are in high demand, causing high overall costs. Other therapies like CGT have low demand because they are specialized for rare conditions. However, the treatment itself is very expensive. The way pharmaceuticals are bought and paid for will need to change to accommodate emerging treatments and shifting demand. So, employers should be aware of the prices they are paying for prescription medications and therapies going forward. Further, employers must create a strategy to negotiate differently with pharmacy benefit managers (PBMs) and manufacturers.
Benefit Plan Design
Healthcare costs can vary greatly between providers for the same services. So, instead of relying on traditional benefit plan design strategies, employers must modernize their approach by incentivizing the use of preferred-value providers and independent primary care services.
Steering is a benefit design strategy that encourages plan participants to utilize specific healthcare providers, locations, and systems over others. Guiding plan participants toward preferred-value providers leads to cost savings for both employees and the health plan. While employees remain free to seek care wherever they are most comfortable, steering incentivizes employees to use providers that save themselves, their families, and their employers money. The Alliance helps employers design benefit plans that offer a wide range of choice while incentivizing plan participants to use preferred-value providers.
Employers can save their business and their employees money by guiding employees to use independent physicians. Independent physicians choose to provide care outside of a health system and have the flexibility to schedule their own appointments. Including independent providers in the benefit plan can increase access to care by reducing wait times for appointments.
One of the breakout sessions at the Fall Symposium and Annual Meeting featured an expert panel that discussed how employers can use the power of data-driven decision-making to optimize benefits, cut costs, and improve employee satisfaction and productivity. By utilizing advanced data analytic principles to identify trends and anticipate utilization patterns, employers can guide their employees to make informed decisions that save themselves and their employers money.
What this Means for Employers
Another Fall Symposium and Annual Meeting breakout session discussed how health policy affects employers, their workforce, and their families. The expert panel explored the implications of hospital price transparency, mergers and acquisitions, and the rising importance of independent primary care. They also discussed how employers can get involved in creating positive change.
The healthcare industry is always changing, presenting new challenges and opportunities. Employers play a critical role in advocating for change, whether it's emphasizing the importance of preventive care, offering mental health resources, or shaping the future of healthcare delivery.
As we move into 2024, it's essential for employers to stay informed, engage with trends in the healthcare industry, and work toward a more efficient, equitable, and responsive system that benefits both employers and employees.
If you missed The Alliance 2023 Fall Symposium and Annual Meeting or want to revisit the presentations, you can register for the webcast on December 5th to watch the most memorable moments from the live, in-person event.