Are you prepared for the trend of medical costs in 2017 and beyond? Do you understand the "inflators" and "deflators" that could impact your health benefit plan? Can you count on high-value health care to make a difference in your bottom line?
This event provided:
An expert analysis of medical cost trend from PricewaterhouseCoopers (PwC)
A report on Alliance members' practices, based on the Annual Benefits Survey
A benefits roundtable discussion with the opportunity to network and learn from your peers.
Agenda
8:30 – 8:35 a.m.
Welcome & Opening Comments
8:35 – 9:35 a.m.
PwC Medical Cost Trend Report
Benjamin Isgur
9:35 – 10 a.m.
The Alliance Employer Benefit Summary – Key Findings
Mike Roche
10 – 10:10 a.m.
Networking Break
10:10 – 11:10 a.m.
Roundtable Discussion
11:10 – 11:25 a.m.
Roundtable Report-Out
11:25 – 11:30 a.m.
Closing Comments & Adjourn
Keynote Speaker: Benjamin Isgur, leader, PwC Health Research Institute
Benjamin Isgur leads PwC's Health Research Institute (HRI). HRI is a dedicated research group that provides new intelligence, perspective and analysis on major health-related business issues. In this role, Isgur oversees thought leadership and research initiatives for the firm and clients. He also consults with health care systems, trade associations and policy groups on strategic planning, and industry intelligence and trends. Isgur is a published writer and his research is often cited by health leaders across the industry.
Isgur's presentation on PwC's Medical Cost Trend: Behind the Numbers 2017 report will include:
Overview of medical cost trends
How employers can think about trends
Macro-economic trends in areas of growth nationwide
What pushes the trend (inflators and deflators)
Trends on self-funded employers (telemedicine, value based purchasing, steerage, specialty pharmacy, etc.)
Conclusions and implications the trends will have on employers
Past Event: Jan. 2019 Alliance Learning Circle
Past Event: Jan. 2019 Alliance Learning Circle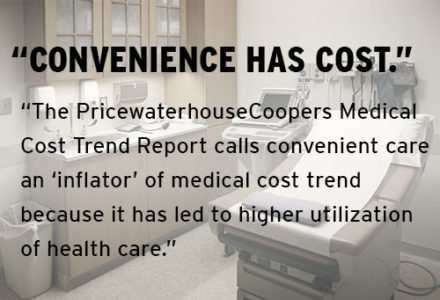 When the doctor's office is closed and your sore throat or sprained ankle is still bugging you, it's great to ...
Read More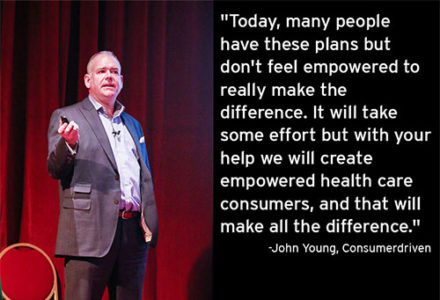 It's been a decade of change for health care plan designs. And consumer-driven health plans (CDHPs) are the biggest change ...
Read More
Medical Cost Trend Report: Behind the Numbers 2017, Benjamin Isgur
Consumer Driven Health – A Disturbance in teh Force and the Awakening, John Young