Past Event: Jan. 2019 Alliance Learning Circle

More than one in six U.S. employees are providing informal caregiving for a relative. It is projected that the older adult population in the U.S. is going to double in size by 2050 from 48 million to 88 million. Employers will be affected by this as their employees will become distracted by this extra job of caring for a relative financially, emotionally, and figuratively. This may mean offering more resources, flexible schedules and offering more wellness benefits to actually care for the wellbeing of your employees.
Attendees were motivated to recognize the "flow" and "energy" that they bring to the workplace every morning as well as the importance of understanding the need to offer caregiving benefits and why it may impact more employees in the near future.  
Experts in the field of wellness and benefit offerings, as well as a local employer that has taken the initiative of offering caregiving benefits, spoke at this event.
Presenters:
Cara Bradley, Body-Mind Teacher, Speaker & Author
Sam Wilson, Wisconsin State Director, AARP
Scot Cheben, Co-Founder, Senior Provider Network
Diana Clark, Benefits Manager, Promega Corporation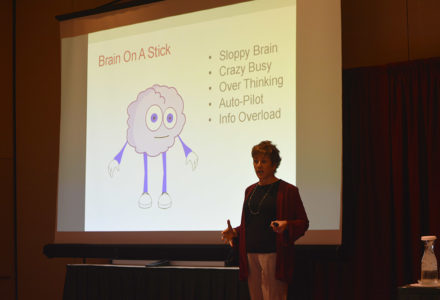 Simple, easy-to-do strategies can help you get out of your own head and in touch with your body so you ...
Read More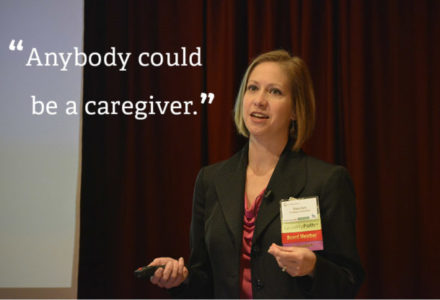 How can an employer start the conversation with their workforce about work-life balance and promote caregiving benefits? Employees and employers ...
Read More