Last month, The Alliance was pleased to host National CooperativeRx CEO Josh Bindl, for a webinar where he discussed all things prescription drugs. Missed the webinar? You can view it here.
The High Price We Pay
Bindl opened his presentation with a plain and simple message: "Employers spend too much." He explained that complex pricing models, the ability to reclassify prescription drugs (and their prices,) and clever combinations of common, over-the-counter medications at substantial markups create a perfect storm for Big Pharma to keep prescription drug costs high.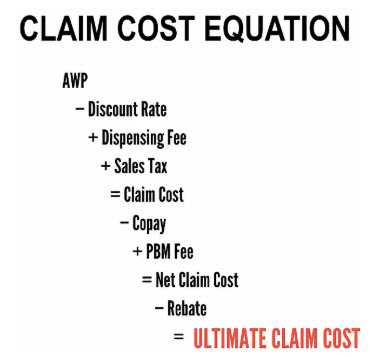 The Role of Pharmacy Benefits Managers
Bindl stressed the important role that Pharmacy Benefits Managers (PBM's) play in providing oversight against pharmaceutical companies. He acknowledged that PBMs have had a lot of dirt thrown on their names recently in the news media: "PBMs have taken a lot of heat as only taking profits, but we need to remind people of the value they provide. PBMs negotiate lower prices for payers – aka employer groups – by offering cost utilization and education.
He said the latter duties help ensure that patients take their medications and that if patients didn't receive education from PBMs they would only receive it from pharmaceutical programs, which are not impartial.
Rx Rebates
Bindl stated plainly that National CooperativeRx members are not chasing rebates but explained that rebates are a significant part of pricing. In fact, across all their members, National CooperativeRx saw more than 90% of its gross costs through rebates. "Good or bad – they've become a huge pricing component – and if you're not getting a significant proportion of gross costs in the form of rebates, that means someone else is keeping it," he said, "If you do not get 100% rebate pass through you can have that audited, but it's expensive, so your best defense is to again, define what prescription drugs are considered specialty versus generic." 

Nearly 50% of total prescription drug spend accounts for specialty medications alone, so employers should check their contract and see if they're getting an overall discount, a fee-for-specialty payout, or an overall guaranteed discount off those medications. 

To add to the convolution, he laid out the differences between pass-through pricing, traditional pricing, and fully transparent pricing, and said that you should align incentives with your PBM. "We find the most value in traditional pricing because that way the PBM bets on the future value of their contract and our employers end up saving more money."
Contract Best Practices
Bindl listed some guidance on drawing up a contract and enforcing them, too:
Always double-check the contract to make sure you're not narrowing the network so much so that your employees will be left unsatisfied with their options.
Make sure you have access to your own data and that you can get it within a reasonable timeframe.
Ensure there are guarantees (and penalties for not reaching them) in the contract.
Longer-term contracts typically garner much better discounts.
Have strong definitions of what a brand medication is and what a specialty medication is, etc.
Trust but verify – audit your PBM and don't let them pick the auditor.
Controlling Spend
National CooperativeRx also recommends utilizing co-insurance for your plan. Though not for everybody, it promotes good consumerism and high patient awareness. If it's feasible within your plan, he also suggests using mail-order prescriptions because there are deeper discounts and high patient adherence due to regular, automatic refills.
Moreover, Bindl encourages possibly mandating generics because, "for every 1% you improve the generic dispense rate, your overall plan savings rate can be 1%-2.5% lower."
Across all members of National CooperativeRx, the patient cost share is roughly 10%, which equals roughly $1,000 per member. National CooperativeRx has saved over $13 million over the past three years with $700-$900 in discounts per member, annually.
Public Policy & The Future of Rx
Thanks to higher patient engagement, elected officials are hearing about the increasingly higher costs of prescription drugs. Subsequently, there's now been over 100 bills signed by state governors targeting high prescription drug costs as well as hundreds of federal proposals. But Bindl says those have only provided a modest impact due to most bills passed focus solely on regulating PBMs, and a lot of the proposals on regulating them come with hidden ramifications like eliminating narrow networks, mail-order prescriptions, and restricting changing formularies mid-year.
He did explain how some change has been made through kickbacks. Though a rare occurrence, they've now been made illegal, as well as a prohibition on the prescription gag clause, which stipulated pharmacists could not tell a patient if there was a lower-cost medication.
Bindl also added that thanks to a recommendation by The Alliance, he was invited to be part of Wisconsin Governor Tony Evers' Task Force on Reducing Prescription Drug Prices as one of the few stakeholders from an employer perspective.
Perhaps the most effective form of change this public pressure is creating has been on Big Pharma themselves. "All this attention has made Big Pharma reduce their price hikes overall," Bindl said. Even though prices are still going up, they only went up by 5% last year compared to 11% in 2016.
Bindl ended his presentation by saying that international generic alternatives will continue to be talked about, but National CooperativeRx does not trust them due to no FDA oversight, and when asked the likelihood of prescription rebates going away he responded, "Based on what I'm hearing, there's less than a 1% chance of that happening."