Our Business Development & Account Management Teams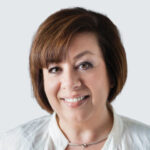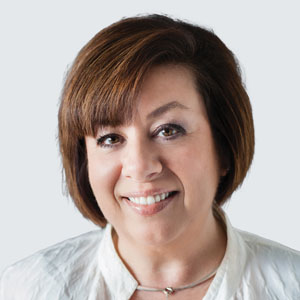 Melina Kambitsi, Ph.D.
Senior VP, Business Development and Strategic Marketing
Email Melina
Dr. Melina Kambitsi joined The Alliance in 2017 and leads the team responsible for membership growth and retention of the cooperative. Dr. Kambitsi comes to The Alliance from Network Health in Milwaukee and Menasha, Wis. where she was chief sales and strategy officer. In this role, she was responsible for sales and underwriting, strategic planning, product development and risk-based contract analytics. Earlier she was senior vice president of sales at Blue Cross Blue Shield in Honolulu, Hawaii and the vice president of sales, marketing and product development at Blue Cross of Northeastern Pennsylvania.
Dr. Kambitsi received her bachelor's in international studies and her master's and doctorate degrees in economic geography at The Ohio State University. She speaks Greek fluently as well as four other languages (Spanish, French, Romanian and Russian).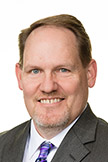 Mike Roche
Director of Business Development
Email Mike
Mike Roche joined The Alliance  in 2015. He is responsible for working with prospective employers, their broker/consultant and their TPA partners to introduce them to self-funded health benefit strategies; sharing data-based information to manage their health care spend; and serving as a voice of The Alliance to expand our membership.
Mike has a strong background in health benefits and self-funding. He previously served as a regional sales advisor for Digital Benefits Advisors in Madison, Wis., where he managed the health benefits for more than 160 credit union clients across 14 states. Prior to that position, Mike worked at CUNA Mutual Group in their employee benefits division for almost 10 years as an employee benefits sales specialist.
Mike has a bachelor's degree with a double major in marketing and business administration and is licensed in both health and life insurance in Wisconsin, Illinois, Iowa, Minnesota, Nebraska and Montana.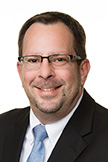 Paul Roelke
Manager of Member Services
Email Paul
Paul Roelke joined The Alliance in 2013 and currently serves as Manager of Member Services where he leads the team responsible for developing and implementing services and solutions for employer-sponsored health benefit plans. Paul has more than 15 years of experience in benefits and insurance, including positions with UMR and Wellpoint. Paul received his bachelor's degree from the University of Wisconsin-Milwaukee and has held his Wisconsin insurance license since 2003.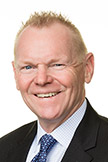 Mike Krach
Account Executive
Email Mike
Our Provider Relations Team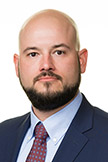 Kyle L. Monroe
Vice President, Network Strategy & Value Measurement
Email Kyle
Kyle Monroe joined The Alliance in 2017 as vice president of network development and provider relations. His responsibilities include creating and maintaining relationships with health systems, clinicians and other providers to support The Alliance's strategic goals of improving health care value and organizational growth. He also designs and adopts purchasing and reimbursement mechanisms to accelerate progress toward high value, safe care delivery.
Kyle serves on the board of the Wisconsin Statewide Health Information Exchange (WISHIN). WISHIN is an independent not-for-profit organization dedicated to bringing the benefits of widespread, secure, interoperable health information technology to patients and caregivers throughout Wisconsin.
Before moving to Madison, Kyle served on the Board of Directors for the Healthcare Financial Management Association-Kentucky Chapter. He also was on the advisory board for ValidCare, a company dedicated to developing and implementing mobile technology for patients and caregivers.
Kyle received his Masters of Business Administration in accounting and finance from the University Of Louisville College Of Business and his Bachelor of Arts degree from DePauw University in Greencastle, Ind.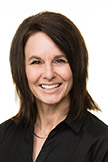 Deb Kunferman
Director of Network Development
Email Deb
Holly Dooley
Network Development Manager
Email Holly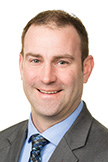 Jess Robinson
Network Development Manager
Email Jess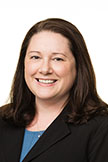 Jess Ellefson
Network Development Specialist
Email Jess
Our Board of Directors
The Alliance elects board members with a diverse set of skills and qualifications to ensure all of our employer's needs are met. Hear from a few of our current board members about the benefits of serving on The Alliance Board of Directors.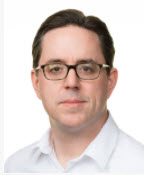 Richard Campbell
Head of Human Resources
ABS Global, a division of Genus PLC
DeForest, Wis.
World-leading provider of bovine genetics, reproduction services, technologies and udder care products.
Campbell joined ABS Global, a division of Genus PLC, in 2018 as head of human resources for the company's 1,700 employees worldwide. His responsibilities include focusing the organization's human resources on serving as a business partner in developing talent to meet strategic and tactical needs. Campbell was previously employed at Glanbia as human resources, vice president and at CUNA Mutual Group as HR business partner leader, vice president. Earlier, he held positions at Think3 Inc., Cadence Design Systems Inc. and Applied Materials. He has a master's degree in languages from The University of Edinburgh in Scotland and a postgraduate diploma in human resources management from Edinburgh Napier University, Scotland. Campbell joined The Alliance Board of Directors in 2018.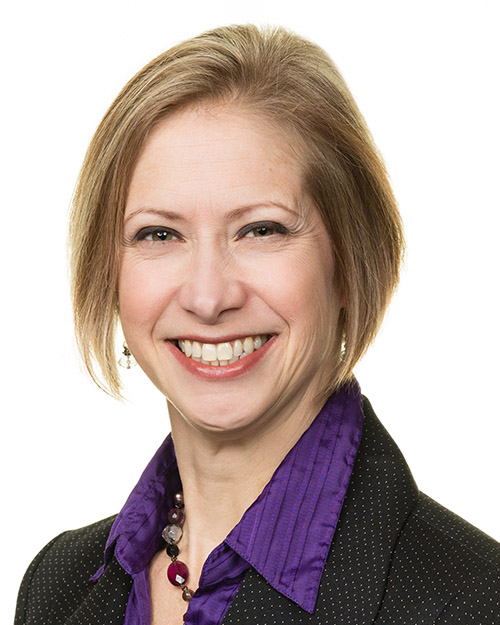 Diana Clark
Board Chair
Benefits Manager
Promega Corporation
Madison, Wis.
Global leaders in providing innovative solutions and technical support to the life sciences industry.
Clark has been the benefits manager at Promega Corporation since July 2016. In this role, she designs and manages all health and welfare, leave of absence and retirement programs, including all compliance activities. Clark previously held Senior Professional in Human Resources (SPHR) and Professional in Human Resources (PHR) certifications. Clark was previously employed at QBE as a lead benefits analyst and has held positions at Mayo Clinic Health System Franciscan Healthcare, Festival Foods and CUNA Mutual Group. Clark joined The Alliance Board of Directors in 2017.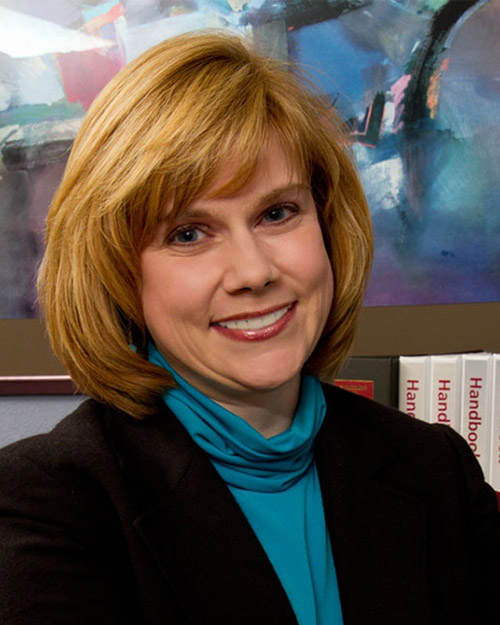 Wendy Culver
Past Chair
Chief Human Resources Officer
Mead & Hunt
Madison, Wis.
Premier, multi-location architecture and engineering firm with 30+ locations nationwide.

Culver joined Mead & Hunt in 1996 and is the human resources director. As a member of the company's executive team, she oversees the human resources function and is responsible for overall strategy and programs to keep Mead & Hunt an employer of choice. She is a certified Senior Professional in Human Resources (SPHR) and a Society for Human Resource Management – Senior Certified Professional (SHRM-SCP). Culver has served on The Alliance Board of Directors since 2008 and previously served as chair in 2017 and 2018.

Dan Ludwig
Director of Benefits & Safety
Brakebush Brothers, Inc.
Westfield, Wis.
Ludwig joined Brakebush Brothers as safety manager in 2004 where he now holds the position of director of benefits & safety. Ludwig developed Brakebush Brothers' Centers of Excellence program which includes steerage and international prescription benefits and for which he received a Health Transformation Award from The Alliance in 2018. The following year, Ludwig was awarded the Employer/Purchaser Excellence Award in recognition of innovation in healthcare strategy – previous winners of the award include Walmart and Disney. Prior to an impressive career at Brakebush Brothers, he held leadership and safety roles in the Sheboygan and Green Bay areas.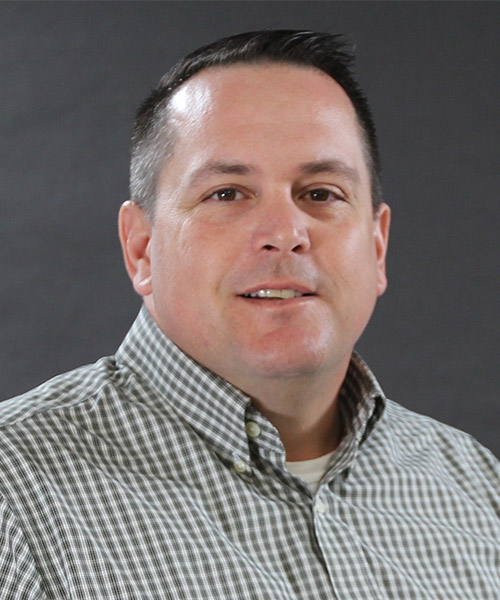 Jake Nolin
Vice Chair
Director of Human Resources
Rice Lake Weighing Systems
Rice Lake, Wis.
Family-owned, international leader of manufacturing and distribution of weight-related products and process-control equipment.
Jake Nolin joined Rice Lake Weighing Systems as Director of Human Resources in 2011. In this role, Nolin focuses on providing high-value health care at his company. Prior to his current role, Nolin held human resources leadership positions at Fortune Brands, Newell-Rubbermaid, and GKN. Nolin holds an M.B.A. in Human Resources Management, a master's degree in Business Law, is certified as a Senior Professional in Human Resources, a Master Trainer for Mission Directed Workteams and a Master Facilitator for Investment in Excellence and Thought Patterns for High Performance. Nolin joined The Alliance Board of Directors in 2020.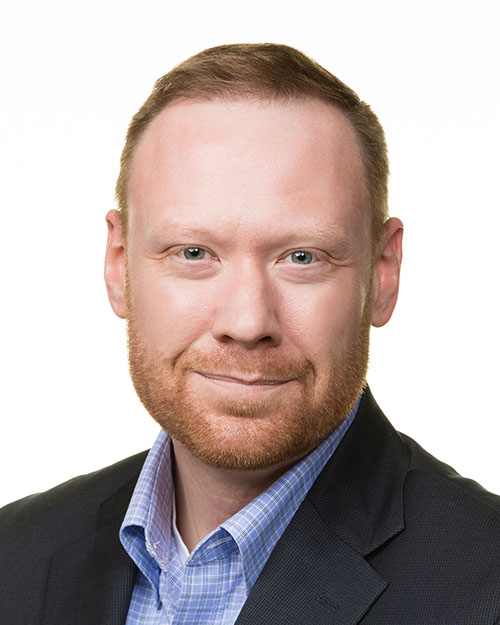 Brad Olm
Vice President of Human Resources
Gordon Flesch Company, Inc.
Madison, Wis.
Leaders in business technology with locations in Wisconsin, Illinois, Indiana and Ohio.
Olm joined Gordon Flesch Company as vice president of human resources in 2010. He previously served in human resource leadership positions at Edgerton Hospital and Health Services, CUNA Mutual Group, Allstate Insurance Company and Avon Products. He also served as an active duty commissioned officer in the United States Air Force. He is a certified Senior Professional in Human Resources (SPHR). Olm has served on The Alliance Board of Directors since 2013 and served as board chair in 2015 and 2016.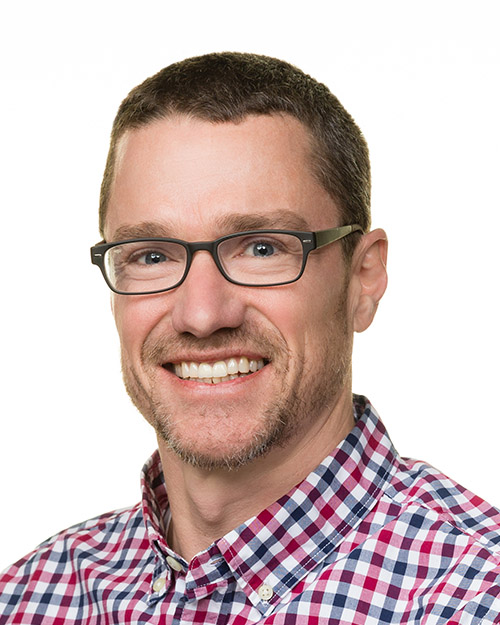 Craig Parsons
President
Palmer Johnson Power Systems
Sun Prairie, Wis.
Leader in servicing and supplying components for heavy-duty, off highway transmissions and axles.
Parsons joined Palmer Johnson Power Systems in 2004 as president. In this role, he is leading the overall business operations for Palmer Johnson Power Systems. Earlier, he was a partner in Agave Group, LLC. Parsons has a MBA in entrepreneurship from the UW-Madison School of Business and a bachelor's degree in Russian history and creative writing from Stanford University. Parsons joined The Alliance Board of Directors in 2019.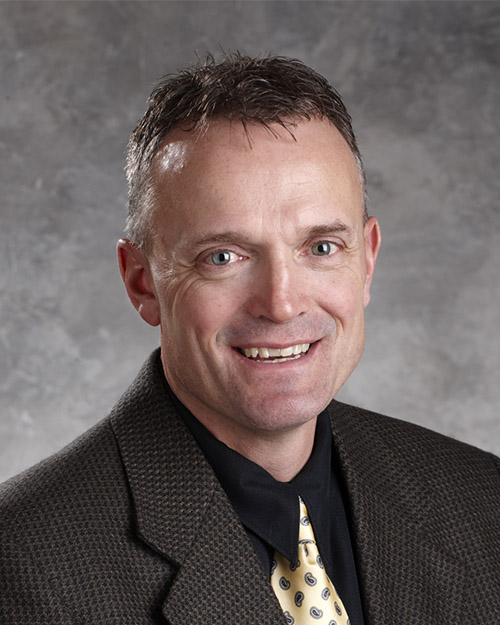 Kyle Reading
President
Spuncast, Inc.
Watertown, Wis.
Manufacturer and supplier of quality centrifugal castings to the construction, food, pulp and paper, mineral and ore processing, steel processing, metal extruding and defense industries.
Reading has been with Spuncast since 2003 and has served on the Spuncast Board of Directors since 2004. He served as vice president and CFO from 2008 to 2015. In that position, he was responsible for overseeing all financial decisions and operations, along with information systems in the organization. Reading became Spuncast's president in March 2015. Reading is involved in negotiating and the decision process in all health care policies and overall business operations for Spuncast. He is currently the trustee for both the Spuncast 401(k) and ESOP plans. Reading has served on The Alliance Board of Directors since 2011 and was the 2014 board chair.

Wendy Whitehead
Director of Rewards & HR Service Delivery
Kwik Trip, Inc.
La Crosse, Wis.
Whitehead joined Kwik Trip in 1999 as HR intern and held various HR, employment, recruiting, and benefits positions before becoming director of rewards & HR service delivery in 2019. In her role, she provides strategic leadership and direction for several HR teams comprising of more than 50 professionals who are responsible for benefits, payroll, HRIS, and HR call center. In addition to her impressive career at Kwik Trip, she is Board Chair for 1st Community Credit Union and has professional affiliations with the La Crosse Society for Human Resource Management (LASHRM), Society for Human Resource Management, International Foundation of Employee Benefit Plans, and Wisconsin Early Childhood Association (WECA) Business Advisory Council. Whitehead currently serves on The Alliance Health Policy Committee.