QualityPath Designated Facility-and-Doctor Pairings for Colonoscopies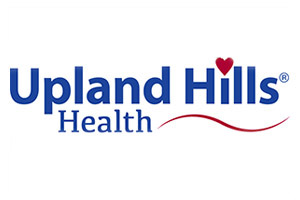 800 Compassion Way
Dodgeville, Wis.
Phone: 608.930.7115
Fax: 608.930.7291
Upland Hills Health provides outstanding health care to a rural community of over 40,000 people. This community-minded health care system provides innovative, individualized and compassionate care for their patients. Located in Dodgeville, Wis., the hospital offers high-quality colonoscopies performed by two of their doctors. They invest in using the latest technology and are dedicated to providing the best services. Emergency services, urgent care and inpatient care are located in Dodgeville, also home to a Heart, Lung & Sleep Center, Therapy and Wellness Center, Specialty Services Clinics, nursing and Rehabilitation Center. Upland Hills Health Family Practice Clinics are conveniently located in Highland, Montfort, Mount Horeb and Spring Green. Learn more at uplandhillshealth.org.
Designated doctors:
Dr. Patrick Ryberg
Dr. Ryberg joined Upland Hills Health in 2016 and specializes in general surgery. He has a special interest in laparoscopy, endoscopy and breast surgery. He believes in providing high quality care to all his patients. He received formal training at the Medical College of Wisconsin and did his residency at Marshfield Clinic & St. Joseph's Hospital, a University of Wisconsin Affiliate.

In order to receive the
QualityPath
benefit you must notify The Alliance prior to your procedure through the
Tell Us form
or by contacting customer service at 800.223.4139.