QualityPath® and Bundled Providers
The Alliance gives you access to in-network providers who offer select inpatient or outpatient surgeries and tests with a single, packaged price. This is often called a bundle or bundled service pricing.
Surgeries and tests often require multiple medical personnel and equipment to complete. Traditionally, these are billed as separate line items which can vary and make the total cost of a surgery or test difficult to compare between providers. Bundled services simplify pricing by packaging the elements of a surgery or test together into one price.
Find a QualityPath® Provider for Your Procedure
Patients that choose a QualityPath provider for imaging, colonoscopy, or knee/hip replacement benefit from less paperwork, a warranty, and a lower bundled price.
View our list of QualityPath providers below. To request a quote, contact Customer Service at 800.223.4139.
Save With In-Network Bundled Services
Click below to take a look at our list of bundled service providers. To request a quote, contact Customer Service at 800.223.4139.
Bhatti GI Surgery Center

Bhatti Heartburn Center is a premier comprehensive, patient-centered reflux and heartburn center in the Minneapolis area. Bhatti Heartburn Center offers a convenient, one-stop location for the evaluation, diagnosis, medical, and surgical treatment for patients with gastroesophageal reflux disease (GERD), heartburn, and esophageal symptoms.
The surgery center is a 6,000 square-foot state-of-the-art facility, featuring three operating suites, five pre-operative rooms and four comfortable post-operative rooms. This ambulatory surgery center offers the Minneapolis area with a convenient, cost-effective, high-quality, and safe environment for same-day, outpatient surgeries and procedures.
Services are offered at these locations:
1457 White Oak Dr
Chaska, MN 55318
(952) 368-3800
6600 France Ave South, Suite 660
Edina, MN 55435
(952) 368-3800
Gold Coast Surgicenter

Gold Coast Surgicenter, is a state of the art ambulatory Care Facility, located in Water Tower place, on Chicago's renowned Magnificant Mile. The orthopedic surgeons providing care at Gold Coast, are from Midwest Orthopedics at Rush, which has been ranked number 1 in the state of Illinois and number 5 in the nation, for orthopedic care. Midwest Orthopedics at Rush, are also the team physicians for the; Chicago White Sox, Chicago Bulls and various other athletic organizations.
NOVO Health

NOVO Health, headquartered in Appleton, Wis., represents independent provider groups located in Wisconsin and Illinois that have agreed to bundle their pricing for select outpatient surgeries and related procedures. NOVO Health works with board-certified independent physicians and accredited facilities that offer specialty health care solutions. Services are offered from the providers listed here.
Services include orthopedics, neurology, cardiology, plastics, physical therapy, primary care, chiropractic and dental.
OakLeaf Medical Network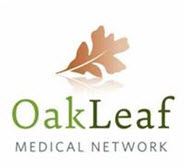 OakLeaf Medical Network is a physician-directed network providing high-value care in small, personalized settings by linking over 30 independent physician practices representing 190 clinicians and 40 specialties serving 30+ communities in western Wisconsin and eastern Minnesota. Current bundled services include orthopedics and gastroenterology procedures. To verify eligibility or for help finding a physician or participant facility, contact their patient engagement team at 888-503-0349.
OrthoIllinois
OrthoIllinois provides select orthopedic procedures in outpatient settings. Its care delivery is founded on a one-stop, multi-specialty philosophy, so the convenience of diagnosis, clinical care, diagnostic imaging, and rehabilitation therapy is provided in one location. Since its founding in 1967, OrthoIllinois has grown to become one of the leading bone and joint providers in northern Illinois.
Need Help?
We can tell you which providers are in-network and how much a procedure will cost, or we'll connect you with your Third Party Administrator (TPA) for questions related to your benefit plan and deductible.