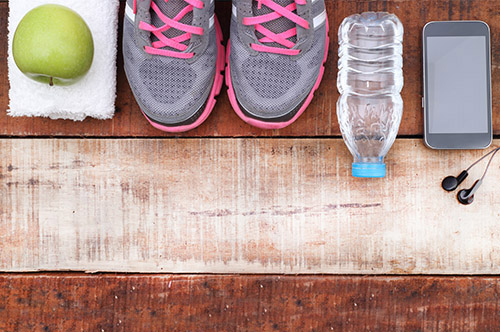 Even a good wellness program can benefit from a fresh approach.
Receiving a State of Wisconsin Wellness Grant in 2016 motivated The Alliance's Wellness Team to shake up our wellness approach. The result was 100 percent participation in our annual health risk assessment (HRA) for 2017 and a more engaging approach to employee wellness.
Advice from the Front Row
As a member of the Wellness Team, I had a front-row seat for these employee-led changes. Here's what we learned as we moved our wellness program from good to great.
Keep it fair for everyone. Every employee at The Alliance has the opportunity to earn a $450 wellness reimbursement incentive by participating in the HRA and health coaching.
Follow your leader. Alliance CEO Cheryl DeMars has a strong personal commitment to wellness that includes fitness and healthy eating. While she's low-key about the changes she's made, employees have taken note of the visible results she's achieved.
Stretch your budget. Wisconsin companies can apply for a Workplace Wellness Grant from the Wisconsin Department of Health and Human Services. You can also tap into free resources from sources like the Wellness Council of America (WELCOA). The Alliance also sponsors a free wellness event that updates employers on the latest trends each January.
Pick the right wellness vendor. Our employee-led team wanted a vendor that could engage employees with fitness challenges and wellness education. Health Check360proved to be a great fit. They provide the HRA, health coaching, online resources, a mobile app and more.
Use your team's strengths. You'll have better results when you have team members who are enthusiastic, creative and committed to wellness. Our team includes Margie Czechowicz, Amanda Gallman and Zach Ketterhagen. We often tap into their special interests. For example, Zach is an assistant product manager at The Alliance as well as a certified yoga instructor. He's shared his expertise by leading mindfulness sessions at our offices.
Keep what works. If you've got popular practices that are working, keep them in play. For example, The Alliance continues to offer sit-stand desktops to employees. And every spring, we continue to bring back the Poker Walk, where employees can earn a card each time they take a walk on breaks. The winning poker hand wins a prize.
Take a broad approach. Wellness is more than physical activity and healthy eating. Anything that helps employees improve their sense of balance amid life's challenges can be helpful. That could explain why putting puzzles and other mental challenges in the lunchroom has been a hit with some employees.
Communication Matters. Enlisting employees in wellness requires personal communication. Presentations, emails and posters keep everyone on the same page. A whiteboard in the lunch room announces upcoming challenges. The Wellness Team adds personal interaction by starting conversations about wellness, sharing reminders at department meetings and inviting co-workers to join in.
You Can Do It Too
Our Wellness Team will continue to monitor the impact of our wellness program on employee health. Our goal is to tie wellness activities to real results for our employees and our cooperative.
If your wellness program isn't giving you the results you want, try shaking it up. The Wisconsin Workplace Wellness Grant is still available and it's easy to apply.
Like our wellness team, you can stop settling for good and aim for great instead.
Learn More About Improving Your Wellness Program