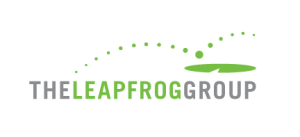 The Leapfrog Group is a national nonprofit organization based in Washington, D.C. that uses the shared leverage of large health care purchasers to initiate improvements in safety, quality, and affordability of health care for Americans. The organization was founded in 2000 with the support of the Business Roundtable and national funders, and is now independently run by its purchasers and members. The Alliance acts as a regional leader on behalf of The Leapfrog Group for the state of Wisconsin. As a partner, we are able to use Leapfrog's measures to provide our members with comparative quality information to help them make informed decisions about where to go for health care. We also use the data for our performance-based reimbursement program, which builds incentives into our provider contracts to improve certain areas of care at hospitals.
T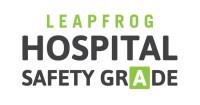 he Leapfrog Hospital Safety Grade rates hospitals on how well they protect their patients from errors, injuries, accidents and infections, which harm millions of patients every year. This grading system has become a widely-accepted measure of patient safety and has been recognized by The Wall Street Journal, MSNBC, The New York Times and AARP The Magazine.
The Leapfrog Hospital Safety Grade uses national performance measures from the Leapfrog Hospital Survey, the Agency for Healthcare Research and Quality (AHRQ), the Centers for Disease Control and Prevention (CDC), the Centers for Medicare and Medicaid Services (CMS) and the American Hospital Association's Annual Survey and Health Information Technology Supplement.
The safety grade includes 30 measures, all currently in use by national measurement and reporting programs. Combined, these performance measures produce a single score of A, B, C, D or F representing a hospital's overall performance in keeping patients safe from preventable harm and medical errors. The Leapfrog grade is updated semiannually in the spring and fall. By shifting employees to "A" hospitals, you can decrease these hidden surcharges and protect your employees and their dependents from harm.
The latest grades are available in our Find a Doctor transparency tool. Employers of The Alliance and their employees will be able to view the grades while performing searches on Find a Doctor.
Examples of The Leapfrog Hospital Safety Grades

View Hospital Safety Grades
The Alliance members are not considered members of The Leapfrog Group and will not be able to log into the Leapfrog website, however, we encourage you to view the Hospital Safety Scores and use the public version of the calculator to determine what you pay as a result of hospital errors.