"Working makes us feel normal. Even if your life is chaotic, you want to feel normal."
Lillie Shockney shared that insight at The Alliance Learning Circle event, "Cancer in the Workplace: Current Cancer Care Issues for Employers" on March 16.
Shockney is the administrative director at Johns Hopkins Breast Center and the director of the Johns Hopkins Cancer Survivorship programs. She is also a two-time breast cancer survivor. The knowledge she gained from those experiences helped her lead Johns Hopkins' efforts to revise its cancer care management program for employees.
View Lillie's presentation from the March event below:
Lessons Learned at Johns Hopkins
"We found that a supportive work environment is an issue for every employer, including Johns Hopkins," Shockney said. Feedback from employees showed a need for work scheduling flexibility for both cancer patients and their caregivers.
Nationally, over 63 percent of cancer survivors continue to work or return to work during and after cancer treatment. After the completion of the first year of Johns Hopkins revised program, 98 percent of Johns Hopkins employees in active cancer treatment were working during treatment. A patient-focused perspective led Johns Hopkins to ask a single question that revealed the best course of treatment for each cancer patient.
Shockney said, "We asked patients, 'What were your life goals before receiving a cancer diagnosis?' it was amazing to be able to direct cancer treatment along the best path that would give patients a better chance to achieve their life goals. Patients have a voice in their treatment options. We wanted to make sure that his/her individual voice was heard."
Protecting 'Life Goals'
Shockney told a story of a newly-diagnosed employee who had a desk job working with numbers, but revealed her true passion was studying to become a concert pianist.
The cancer care nurse navigator notified the doctor of the patient's life goal. The result was a recommended course of chemotherapy with a lower chance of numbness and tingling in the hands.
Johns Hopkins also educated employee patients on how to reduce treatment side effects and encouraged them to enroll in "prehabilitation" programs. Prehabilitation strengthens a patient's core muscles and gets them ready to better maintain physical condition during cancer treatment.
"But we found that the largest barrier to cancer care was transportation to appointments," Shockney said. "This is why Johns Hopkins created a cancer care management program that is designed for the whole family. Cancer affects caregivers too."
How does Cancer affect Caregivers?
A cancer diagnosis can affect caregivers in variety of ways. The two most common negative reactions found among cancer caregivers are:
Skipping their own preventative appointments.
Gaining excess weight – on average, 12 pounds.
Online Cancer Care Management Site
Johns Hopkins created a cancer care management program with an online cancer care site. The site has six key features: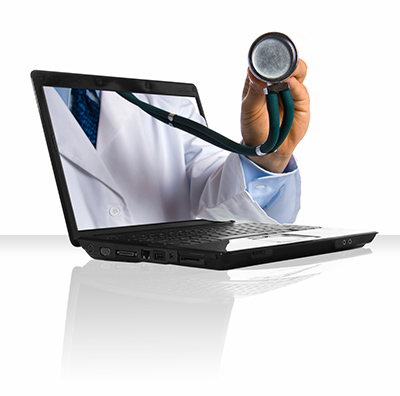 Providing separate toolkits with information designed specifically for managers and employees.
Offering personalized nurse navigation and follow-up at each stage of a patient's cancer journey Patient feedback shows this is their favorite part of the program.
Integrating best-of-class education content and visual tools including video and interactive graphics to improve engagement and understanding.
Reducing escalating costs while enhancing productivity by identifying viable work options for employees with cancer.
Linking with other workplace/vendor resources to personalize the employee experience and enhance outcomes.
Collecting data on platform utilization, navigator utilization and user satisfaction.
BreastivalsTM Boost Education
Cancer education can provide awareness, wellness, prevention, early detection information and promote survivorship. Johns Hopkins sponsored creatively-themed cancer education events.
For example, Breastivals TM promoted breast health in a fun and accessible atmosphere. Event attendees received a stamp on their event card for every booth they visited. When they collected all the stamps, they won a "booby prize."
"Events with booths are great," Shockney said, "but if you can find a creative way to get directly to your employees in their workspace, that's even better."
Costumed characters who dressed as the Polyp Police visited Johns Hopkins employees on the job, delivering messages such as, "Invest in your bottom line," to promote colon cancer screenings.
Shockney advised employers to use their creativity to design a better cancer care management program. It's all about finding a better way to reach your employees so you can create maximum impact.