Both Wisconsin and Illinois inaugurated new governors in recent weeks. Those new governors are picking top health policy leaders and beginning to dig into the work of transforming campaign promises into policy proposals.
This synopsis of the new leaders in both states shares some early positions they — and their counterparts in the legislative branch — have staked out on health policy issues of interest to members of The Alliance.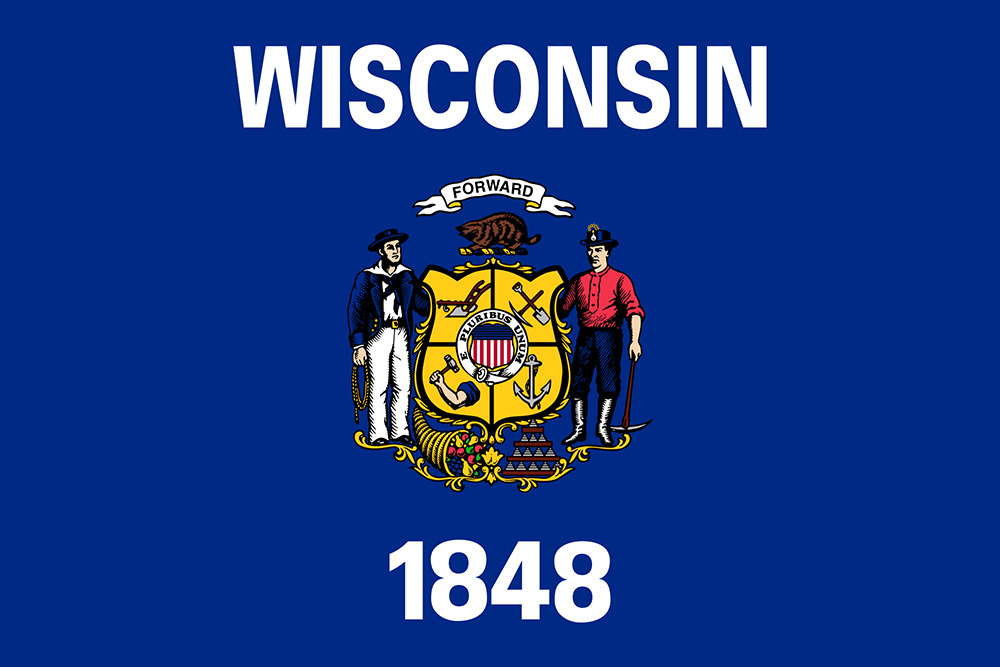 Wisconsin Proposals
Gov. Tony Evers. On Jan. 7, 2019, Tony Evers became the 46th governor of the State of Wisconsin. Gov. Evers, a Democrat, defeated former Gov. Scott Walker, a Republican.  Since being sworn into office, Gov. Evers has been busy assembling his cabinet and developing a biennial budget proposal. Key appointments include:
Andrea Palm has been named Secretary of the Department of Health Services (DHS). Palm was a senior counselor to the secretary of the U.S. Department of Health and Human Services under President Barack Obama from 2014 to 2017. Before that, she worked five years as a health policy adviser to then-U.S. Sen. Hillary Clinton. DHS has traditionally functioned as the major health policy agency for the state, with specific authority over the state Medicaid program, public health and mental health and substance use disorder services.
Mark Afable has been named Commissioner of Insurance. The Office of the Commissioner of Insurance serves as the state's chief insurance regulator and also oversees the Injured Patients and Families Compensation Fund. Afable previously served as chief legal officer with American Family Insurance.
All cabinet secretaries in Wisconsin are subject to confirmation by the state Senate.
Governor Evers issued two executive orders relating to health policy in his first week as governor. Executive Order 3 calls for the establishment of a "healthy communities" initiative, and Executive Order 4 charges state agencies with expanding health care access and affordability, as well as protecting people with pre-existing health conditions.
Wisconsin's 2019 Legislative Session
The 2019–2021 legislative session officially kicked off with the inauguration of state Assembly and Senate members, also on Jan. 7, 2019. The Legislature has introduced several bills related to health care and many more are circulating and could be introduced later in the year.
Assembly Bill (AB) 1, which would provide some protection to individuals with pre-existing health conditions, passed in the Assembly and is pending in committee in the Senate. This bill was introduced in part to respond to criticism of Wisconsin's role as a lead plaintiff in a lawsuit filed by 20 states seeking to invalidate the Affordable Care Act (ACA). Democrats have expressed the view that AB 1 falls short of the protections for coverage for pre-existing conditions that are currently provided in the ACA.
The Wisconsin Legislature passed several bills in December 2018 that made it impossible for Gov. Evers to withdraw the state's support for this lawsuit without legislative approval. That approval was requested by new Attorney General Josh Kaul. Legislative Republicans have signaled it is unlikely they will allow Kaul to withdraw from the lawsuit.
More Health Policy Issues to Watch
Other health policy issues making an early appearance in this session include:
Prescription Drug Sales. Senate Bill 22 would exempt prescription drugs from the Unfair Sales Act, which prohibits retailers and wholesalers from selling merchandise, including prescription drugs, for less than the cost of the merchandise to the seller. Under the bill, the prohibition on below-cost sales would not apply to prescription drugs.
Step Therapy. Step therapy legislation is being advanced around the country by pharmaceutical companies in an effort to avoid aggressive management of profitable drugs. The version currently being circulated for legislative co-sponsorship in Wisconsin is in effect a repeal of step therapy, albeit not explicitly stated as such.
Direct Primary Care. Direct primary care (DPC) arrangements generally involve a patient paying a monthly fee for unlimited access to primary care services and consultation. Legislation that would facilitate creation of DPC practices, including exempting DPC from insurance regulation and requiring a DPC pilot in the state Medicaid program, was advanced last session but failed to pass both houses. A DPC bill is expected to be reintroduced this session.

Illinois Proposals
Gov. J.B. Pritzker.  On Jan. 14, 2019, J.B. Pritzker became the 43rd governor of the State of Illinois. Gov. Pritzker, a Democrat, defeated former Gov. Bruce Rauner, a Republican.  Since taking office, Gov. Pritzker has been busy assembling his cabinet and prioritizing his legislative agenda.  Here are several appointments of note:
Pritzker has appointed four deputy governors (DG). Each DG will oversee assigned state agencies to ensure they are making progress towards meeting goals and that agency heads are collaborating. Sol Flores has been appointed DG in charge of human service agencies including oversight to the Medicaid program. Christian Mitchell will be in charge of infrastructure, Dan Hynes will oversee budget and economic development and Jesse Ruiz will oversee education.
Theresa Eagleson has been named the director of the Department of Healthcare and Family Services (HFS). Eagleson comes to HFS from her prior role as executive director of the University of Illinois' Office of Medicaid Innovation. Eagleson previously spent 15 years in leadership positions at HFS. HFS oversees the Medicaid managed care program as well as the hospital assessment program.
Permanent heads of the Departments of Insurance, Human Services and Children and Family Services have yet to be named. As in Wisconsin, agency heads must be confirmed by the Illinois Senate.  
Illinois' 2019 Legislative Session 
The 2019 Legislative Session officially kicked off with the inauguration of the 101st General Assembly on Jan. 9, 2019. In Illinois, all legislative proposals must be introduced at the beginning of the session. The bill filing deadline in both the House and the Senate was Feb. 15, 2019.
While members of the legislature were still introducing bills, Gov. Pritzker asked the Senate president and the speaker of the House to pass a minimum wage increase and send it to him ahead of his budget address on Feb. 20. Senate Bill (SB) 1, which increases the minimum wage in Illinois to $15 an hour by 2025, passed the Senate on Feb. 7 on party lines with a vote of 39-18-0. SB 1 is on its way to the House where it seems likely to pass.
In response to SB 1, some medical providers advocated for an increase in reimbursement rates, especially those who serve people enrolled in Medicaid. It is unclear whether the state will increase those rates or whether the minimum wage increase will have an impact on the cost of medical services, in general. The Healthcare Council of Illinois, an association of Illinois nursing home providers, worked with legislators to file a bill in the Senate to increase reimbursement rates if SB 1 becomes law.
Other health policy issues expected to be debated this session include:
Insurance Assessment. As Illinois faces a possible $3 billion state budget deficit, House Majority Leader Greg Harris filed a bill to impose a 1 percent assessment on claims paid by a health insurance carrier or third-party administrator (TPA). The resulting revenue could be used to draw additional federal matching funds and infuse needed resources into the Medicaid program.
A Capital Bill. Illinois has not passed a major infrastructure bill since 2009, and Gov. Pritzker publicly stated his intention to prioritize a capital bill in the 2019 legislative session. In past capital bills, hospitals and other medical facilities have been eligible to receive some funding. A capital bill will require a corresponding mechanism to raise revenue. Ideas include increasing gas taxes, expanding casino gaming and legalizing sports betting.
Prescription Drug Prices. With a new Prescription Drug Affordability Committee in the House, expect to see legislation focused on making prescription drugs more affordable.
Last year Illinois passed the Opioid Alternative program that allows anyone who has been prescribed an opioid to be eligible for medical marijuana (the program got up and running last month). Marijuana will still be a hot topic as Illinois tries to legalize recreational use.
Fair Tax. Illinois is currently one of only eight states with a flat income tax. Expect a push to change the structure to a progressive tax system.
Keeping You Updated on Proposals
As you can see, there will be many proposals that affect health policy in both Wisconsin and Illinois. The Alliance keeps a close eye on these developments.  We will be sure to let you know how you can get involved and express your views as proposals move through the legislative process.