Benefit Plan Design is the core driver that brings all the components of High-Value Health Care together. It makes choosing the right care more convenient, accessible, and transparent for your employees by providing them financial incentives to choose providers that deliver better results at lower costs. 
Everyone agrees that the cost of health care is too high, which is the idea behind Benefit Plan Design – to avoid the costs that are avoidable. So why does this happen? Many patients choose to ignore risk factors for common, chronic diseases such as excess weight, elevated blood pressure, or high cholesterol. Ignoring these risk factors can have costly (and deadly) consequences.
It's been estimated that that 75% of the money spent on health care is consumed by 12% of the population.
So what can employers do?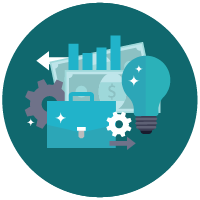 They can use Benefit Plan Design tools The Alliance has developed – like Smarter HealthSM – to create benefit plans that make High-Value Health Care more accessible and less expensive for their employees. And when enough employers get involved and provide incentives in their Benefit Plan Design, physicians will be motivated to improve the value of their care and make real change in the market, which also drives down costs.
Tiered Benefit and Strategic Plans
Providing financial incentives that reward enrollees for choosing higher-value health care is the most common Benefit Plan Design strategy that employers utilize today.
Network tiering is an example of this, where high-value health care providers are made to be more affordable for plan participants. Providers who don't want to be in lower tiers are driven to change their business model, usually by lowering their prices. Additionally, employees are incentivized to save the plan money because it saves them, too. The Alliance offers custom tiered benefit plans to suit the unique needs of every employer.
Utilizing Data for Evidence-Based Benefit Plan Design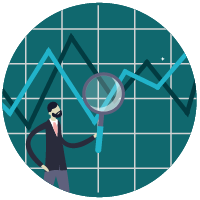 Employers are also using Benefit Plan Design to help employees get the right care. Roughly 33% of employers today are increasing out-of-pocket costs for services that are overused or potentially inappropriate without an evidence-based approach. Another Benefit Plan Design strategy is lowering out-of-pocket costs for services that employees need to stay healthy, like diabetic supplies.
The Alliance helps employers make sense of their claims data using our Smarter Health analysis, which helps see where they can save the most money, and then employers adjust their plan accordingly. It's a simple concept: charge less for things you want enrollees to do more of – like preventative care – and charge more for undesirable, low-value treatments and medications.
Advanced Primary Care Clinics: Convenience, Performance & Cost Savings
Yet another strategy of Benefit Plan Design is offering Advanced Primary Care through on-site or shared-site clinics at low or no cost to enrollees. These providers then help educate employees and refer care only when absolutely necessary – and when they do, it's referred to high-value specialists.
Here's just a few of the benefits of using an on-site or shared-site clinics to execute benefit plan design:
Easier health care access for patients.
Deeper, more trusting patient-provider relationships.
Addresses the real, root causes of health problems.
Fewer referrals and reduces unnecessary, expensive tests.
Better affordability for employees, more savings over time for employers.
Higher employee satisfaction.
Empowering Employees Through Company Culture & Incentives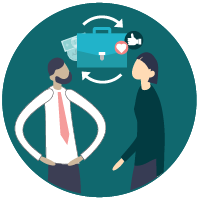 Employers can effectively utilize Benefit Plan Design by developing a culture of health that provides employee incentives, encourages smart consumerism, and offers healthy activities and health education to empower employees to take charge of their own health outcomes.
By focusing on small but meaningful changes, employers can reap the benefits of potentially huge savings down the road. For example, by encouraging more people to attend smoking cessation programs, receive preventive screenings (such as colonoscopies and mammograms), and trade poor behavioral habits for better ones, they'll pay less later on urgent care and ER visits.
Employers can encourage these changes with incentives such as providing paid time off, contributing to employee health savings accounts (HSAs) or health reimbursement accounts (HRAs), or other rewards.
Some employers have had success in hosting a vendor summit or fair that brings all the vendors serving a company into one room, which makes it possible for each vendor to work together in assisting enrollees to meet their health benefit goals. This tactic gives employees immediate access to health education.
Other ways to get involved in employee education may include:
Making employees aware that higher deductibles coupled with larger accounts creates better consumerism.
Creating stronger one-on-one relationships; support and encouragement can make all the difference.
Give access to decision support tools in the form of presentations; show that cost and quality are not the same wherever you go.
Help consumers estimate out-of-pocket costs using our Find-a-Doctor tool.
Featured Insights on Benefit Plan Design
Over the course of his career, Drew Leatherberry has done some incredible things for employers in Wisconsin. As an employee benefits advisor for over a decade, Drew utilizes innovative approaches to managing healthcare costs. He is more than a broker; he is a true...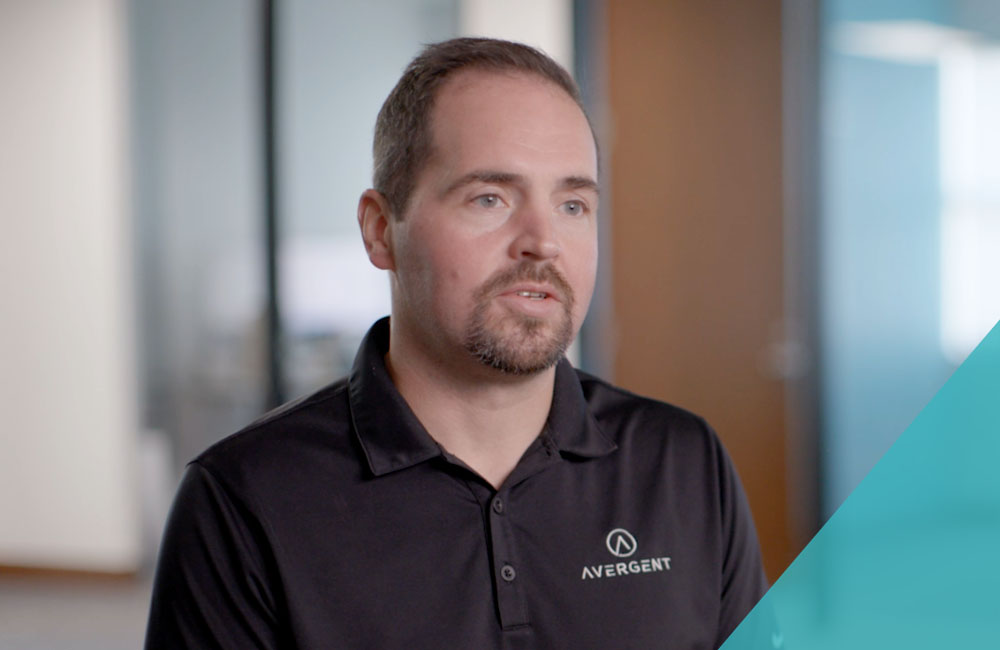 Are you an employer interested in learning more about The Alliance?