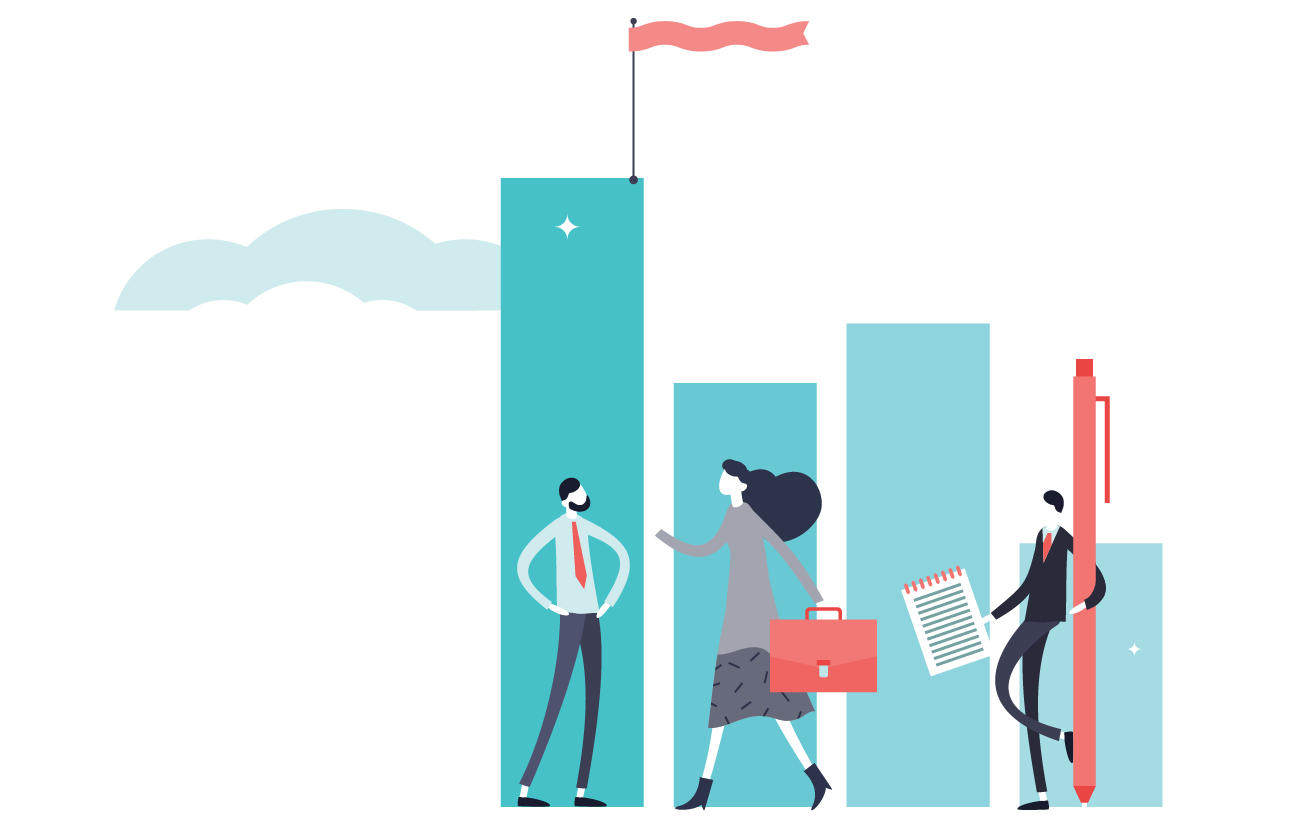 Work With Us
The Alliance is a cooperative, which is a fancy way of saying we're owned by our 340+ employer-members. We're also a not-for-profit, which means we act as an objective partner for our members and carry a fiduciary responsibility to act in their best interests – which is why we share our profits with them in the form of our cooperative shareholder benefit.
As an employee of The Alliance, you'll receive all the benefits you'd expect – great compensation, paid holidays, three weeks' paid time off, and health/dental/vision/life insurances – but you'll also get a few you wouldn't: half-day Fridays during summer, a yearly cash stipend for investing in your personal health, modern standing desks with dual monitors, a generous 401k match, continuing education benefits, and a generous staff incentive bonus program!
It's tough to list all the perks you'll get by joining The Alliance because our benefits binder is incredibly long, but here's some of the more notable employee benefits: regular learning and career development opportunities, access to leadership, and a diverse employee assistance program that ranges from physical and mental health support to legal and financial service offerings.
Help us make healthcare more affordable! As a not-for-profit coalition of self-funded employers, we write and maintain healthcare provider contracts defining healthcare reimbursement terms for more than 100K people in the Midwest US. We help our employers find value...
read more
Why Work for The Alliance?
Along with the satisfaction you'll receive from working with a mission-driven organization, you'll join a humble, lively, and hard-working group of people. The Alliance is home to a highly collaborative, creative, and dedicated bunch; you'll feel their warm friendliness, be fueled by their inspiring passion, and find support from them when you need it, too.
Here's What Our Employees Have to Say
Employee Satisfaction
We love what we do, and you can too!
95%
Work Life Satisfaction
The Alliance Shared Values
The values that guide our decision-making

Member Driven
Our members' interests are our interests. We strive to be good stewards of their ownership stake in the cooperative while working to meet or exceed their expectations.

Quality/Excellence
We seek innovative ways to improve our products, services and processes so we can deliver the best value to our members. We work hard, applaud successes and learn from mistakes.

Respect
We recognize and appreciate each other's differences. We value transparency, honesty, fairness and the courage to take an opposing position. We work as a team but remain accountable for individual actions.

Integrity
We will be ethical and reliable in all of our relationships. We do what is right.

Talent
We recognize that each other's talents are an integral part of our success. We support work/life balance and each other's need to learn, grow and thrive.

Fun
We engage in productive play because it encourages creativity, builds camaraderie and inspires trust. We celebrate achievements, appreciate each other and use humor to make work fun.
Are you interested in learning more about The Alliance?