Smarter HealthSM Analysis
We empower employers with healthcare analytics that provide data-driven insights. Those insights drive serious savings because they offer employers guidance on steerage and incentives programs.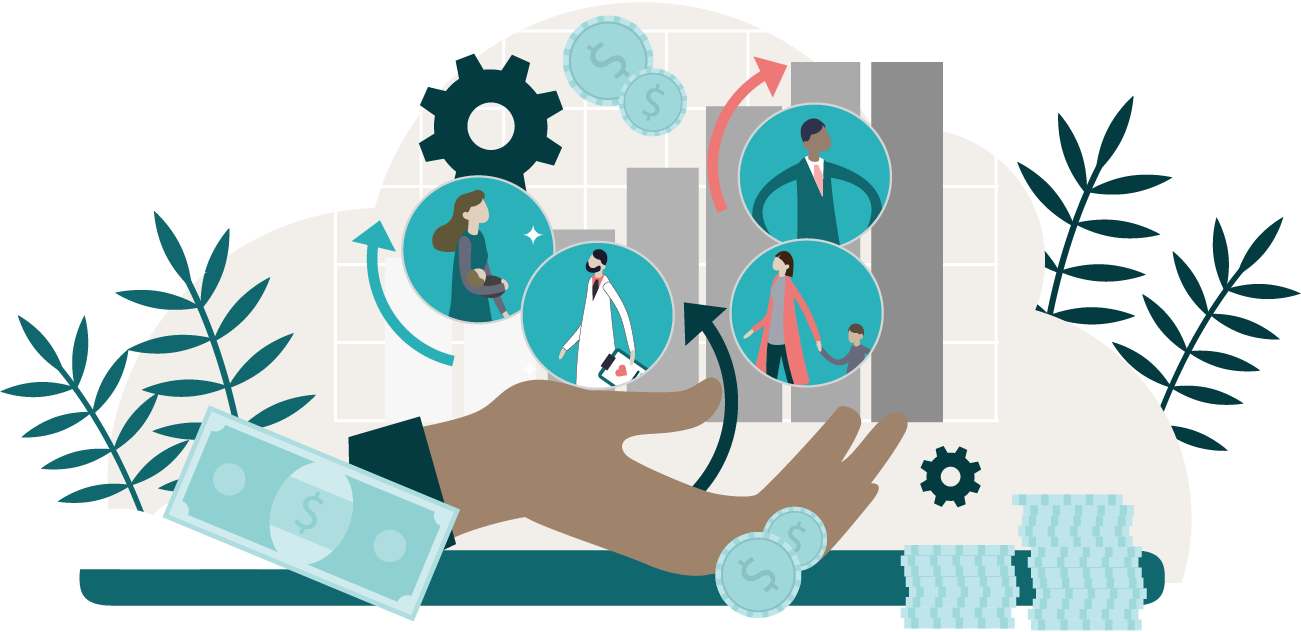 Listen to an employer-member of The Alliance speak to the power of the healthcare analytics they receive from The Alliance – and how they use it to drive better value in their employees' health and well-being.
Smarter Health. Serious Savings.
Unique to each employer, Smarter Health is a healthcare analytics report that provides the foundation for a successful employee steering program. Using these healthcare analytics, employers gain transparent access into their healthcare claims data, providing deep visibility into where their healthcare dollars are being spent — and where they can save — without compromising quality of care.
Deep-Level Healthcare Analytics
Our Smarter Health healthcare analytics report is only available to employer-members of The Alliance. The analysis also requires two years of data for pinpoint accuracy. So what's in the report?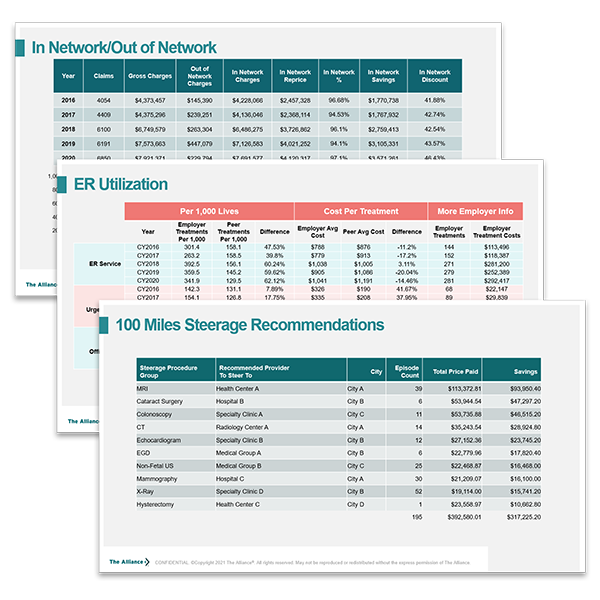 Here's what you can expect from your personalized healthcare analytics report:
Your patient population's ER, urgent care, and primary care utilization
Steerage recommendations sorted by procedure/service and location using a 100-mile radius
Your patient population's out-of-network charges and their average cost vs their in-network utilization
Total savings estimate for changing providers sorted by procedure/service
And more!
The Story of QualityCounts®: "A Trailblazing Effort"
When we first decided to measure and compare quality and cost in healthcare, there wasn't a roadmap to follow because nobody else was doing it. We took publicly available healthcare analytics and paired it with early-stage quality measures to build the first ever QualityCounts report. For the very first time, hospitals and clinics were compared side-by-side, using real healthcare analytics to provide unprecedented transparency for our employers. We now know that cost and quality are not correlated, so information related to cost and quality can be misleading. In fact, we've seen that high-cost providers do not necessarily deliver the best results, nor do low-cost providers deliver poor care.
The SmarterHealth analysis utilizes our quality assessment tool, QualityCounts, which provides managing and consulting services related to The Alliance's core business of cooperative healthcare purchasing. Today, QualityCounts is a foundational component of Smarter Health, because when it comes to comparing the appropriateness of care across providers, it's quality data that counts.
Unlock Your Healthcare Analytics
The first step to Smarter Health is gathering two years of claims data to unlock the most accurate healthcare analytics report possible. The only other requirement? You need to be an employer-member of The Alliance to receive your personalized analysis.
Steering Employees to High-Value Health Care
Employee steering programs can work effectively for employers of all sizes. Smarter Health helps employers gain employee buy-in by identifying cost-savings opportunities and communicating new incentives for increased employee participation.
Featured Insights on Healthcare Analytics &
Benefit Design
In today's competitive job market, employee well-being is a priority for employers who want to take care of their employees and attract top talent. While benefit plans and wellness programs play crucial roles in employee health, addressing social determinants of...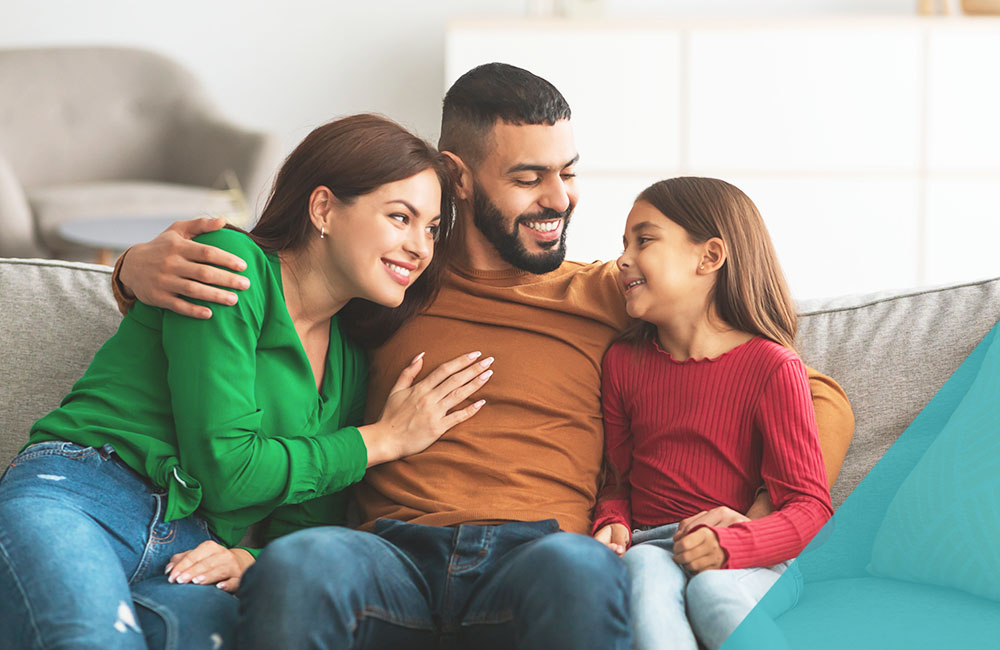 Want to learn more about healthcare analytics and Smarter Health?