The Four Core Drivers of High-Value Health Care
The Alliance® works with employers using our four core drivers to effectively change health care. We believe that initiatives like pushing for price transparency and rewarding value (rather than volume) of services will move the market to a more favorable position for employers.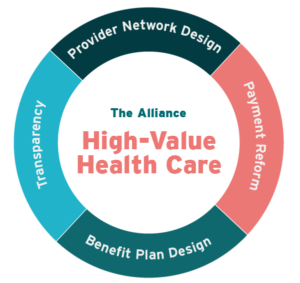 Featured Insights on High-Value Health Care
Patients in healthcare are often confused by the healthcare system, unsure where to go or who to trust. In fact, 3 in 4 American patients leave the doctor's office confused, and do more research, according to a survey of 1,000 U.S. adults. So, if they're...
Want to learn more about The Alliance and High-Value Health Care?