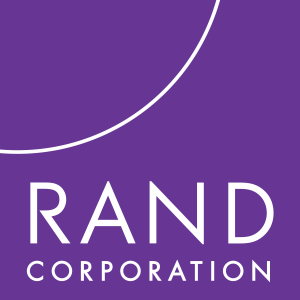 On Sept. 18, RAND Corporation and the Employers' Forum of Indiana released the National Hospital Price Transparency Study (RAND 3.0), which aims to help employers understand the costs they're paying for hospital services. Employers can use this data to empower their purchasers to contract with hospitals that offer the best value – the highest quality at the best cost. To take a deeper dive into the study, employers can attend The Alliance Fall Symposium & Annual Meeting on October, 1st, where we'll have experts from RAND Corporation on-hand to answer their questions.
For the study, RAND researchers used data from 2016 to 2018 to document variation in facility prices using commercial inpatient and outpatient hospital prices, using data furnished by employers and other purchasers. These prices were then compared with Medicare reimbursement rates for the same procedures and facilities to report relative prices across the U.S.
Many Wisconsin employers came together to volunteer their claims data for the study, (making Wisconsin one of the most data rich states to participate altogether,) because, as our CEO Cheryl DeMars has stated, "Employers — and the public — need to know the prices they are paying and the relative difference between hospitals and regions so they can make informed decisions."
Here are the key takeaways from the study:

What This Means For Employers
Rising health care costs place pressure on employers and their workforces, and this price gap represents a huge savings potential for employers – the second largest purchaser of health care nationwide. The problems they face are threefold: lack of transparent information, lack of incentives, and institutional issues – like the consolidation of hospitals (which limits provider choice,) and the traditional referral system.
Employers must use due diligence and careful consideration when making health care purchasing decisions – especially for procedures with a large variation in price and services that account for a large percentage of their budgets. The Alliance can help employers analyze their claims data to see where their health care dollars are being spent.
What Can Employers Do?
Employers need transparent information to guide their benefit plan design. According to the RAND study, approximately 35-43 percent of all health care services are potentially shoppable. So by identifying and directing employees to low-cost, high-quality health care they can significantly lower their costs. However, transparency alone is not enough to reduce pricing for the highest-priced hospitals.
For more effective change, employers can design their benefit plans to offer more high-value networks. Further, employers can use tiered networks (like The Alliance Premier Network,) to offer their employees broad choice while incentivizing smarter, cost-saving options. These initiatives encourage providers to increase quality and maintain competitive prices.
Additionally, The Alliance covers roughly 90% of Wisconsin with its Smarter Networks℠, and of those contracts, more than 80% are negotiated based on a percentage of Medicare, or Reference-based Contracting by The Alliance. By using a predictable, simple, and transparent Medicare-based pricing structure, employers can cut spending waste and reward hospitals for quality.
To understand where their money is being spent, make use of their claims data, and develop a benefit plan design strategy, employers can join a purchasing coalition, like The Alliance. In addition to deep data mining and claims analysis, The Alliance uses its large employer membership to negotiate lower prices with providers directly.
Lastly, employers need to further push for transparency – you can't manage what you can't measure – and can do so by participating in studies like this one by RAND Corporation.