THIS EVENT HAS PASSED

Cancer is the leading cause of death for Americans under the age of 85, accounting for one in every four deaths. According to a recent study, spending on cancer care increased by $63 billion from 1990 to 2008, attributed partly due to the rising costs of new drugs and treatments.  The significant financial burden of cancer, compounded with the emotional strain of diagnosis and treatment can create a complex and stressful situation for employers.
This event offered information on:
Strategies on plan design and communications to support employees and family members
Access to no-cost information and resources created by a collaboration of industry experts to support employee workplace transition
Strategies for managing cancer in the workplace
Information on pharmacy benefit management in oncology
Speakers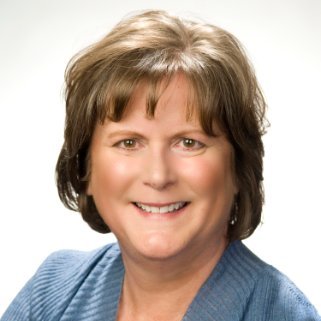 Lynn Zonakis
Former Managing Director of Health Strategy and Resources, Delta Air Lines, Principal, The Zonakis Group LLC
Lynn Zonakis was the Director, Health Strategy & Resources at Delta Air Lines. She was responsible for strategy, design, and performance of Delta's health, disability, absence, workers' compensation, and occupational health programs provided to Delta's 172,000 employees, retirees, and dependents.
In 2003, Zonakis led Delta's move to an integrated health management approach, developing a customized care management strategy, while expanding prevention, disease management, and complex case management services. These initiatives contributed to a total medical trend reduction from 21% in 2002 to negative 1.4% in 2004 and a pharmacy trend reduction from 27% in 2002 to 0.5% in 2004. Since program implementation, combined medical / pharmacy trends have remained below 5%. These efforts were nationally recognized in 2005 through the UnitedHealth Apex award for healthcare innovation.
In 2005, Zonakis redesigned, streamlined, and integrated all time off benefits for the 2006 plan year. These changes are on target for saving $15M annually. Zonakis is certified in occupational health and case management, and holds degrees in Psychology from Indiana University and Nursing from Emory University, Atlanta.
Lillie Shockney, RN, BS, MAS
Administrative Director, Johns Hopkins
Lillie D. Shockney has been the administrative director of the Johns Hopkins Breast Center since 1997. A two-time breast cancer survivor, Lillie has worked tirelessly to improve the care of breast cancer patients around the world. She is a registered nurse with a Bachelor of Science degree in health care administration from Saint Joseph's College and a Masters in Administrative Science from the Johns Hopkins University. She has worked at Johns Hopkins since 1983. She is also certified as a breast imaging and breast cancer patient navigator. Beginning the end of 2011, she accepted the inaugural role as director of the Johns Hopkins cancer survivorship programs for the Kimmel Cancer Center at Johns Hopkins.
Lillie is a published author and nationally recognized public speaker on the subject of breast cancer. She has written 14 books and more than 250 articles on this subject. She serves on the medical advisory board of several national breast cancer organizations and is the co-founder and vice president of a national non-profit organization called Mothers Supporting Daughters with Breast Cancer.
Lillie is also editor-in-chief of a new peer-reviewed medicine journal called Journal of Oncology Navigation and Survivorship, which launched in Spring 2011.  She also serves as the chairman of the Leadership Council of the Academy of Oncology Nurse Navigators (AONN), a national organization that provides a network for all professionals involved and interested in patient navigation and survivorship care services to better manage the complexities of the cancer care treatment continuum for their patients. This is a professional organization she co-founded in 2009. Beginning in July 2012, she accepted the leadership role of Program Director of AONN.
She is the consultant for breast cancer for national ABC News and Good Morning America, and is also consulted regularly by the Today Show and CNN. She is an active lecturer on various topics related to breast cancer and spoke at the 2010 World Economic Forum, which will featured her lecture, "The Cancer Paradigm Shift: Who Will Take Care of the Breast Cancer Survivors?".
Lillie serves as "Ask an Expert" for several breast cancer websites, including the Johns Hopkins Breast Center, among others. She also is an active clinical researcher with a focus on quality of life issues for survivors, as well as a strong advocate of the value of humor as a beneficial form of complementary medicine.  View Lillie's online seminar, Breast Cancer Detection and Treatment: What All Women Should Know.
In 2008, the Johns Hopkins Board of Trustees appointed her to a chair as a University Distinguished Service Assistant Professor of Breast Cancer. This is the first time in the history of the institution that a hospital nurse has been appointed to a distinguished service designation. She was later promoted to Associate Professor in the Johns Hopkins University School of Medicine.
She is also the recipient of numerous professional and community service awards.
 Materials to Download
Watch the Presentations
Employer Perspectives on Cancer Management, Lynn Zonakis

Managing Cancer at Work, Lillie Shockney

FREE Cancer Resources for Employers, Cheryl DeMars

Related Blog Posts