Make a Difference in Health Policy 
Why You Should Get Involved
Laws and rules that impact health care can have a huge impact on your health benefits plan. They can change what is covered, where it is delivered, how much employees benefit from it, and what it all costs.
Employers are the nation's largest purchaser of health insurance, and telling federal and state legislators how proposed changes are likely to impact employers is the single best way to make a difference in health policy. Genuine stories about how proposed rules or laws will affect the people who live and work in legislators' districts can influence what legislators and rule-makers propose, and how they vote – now and in the future.
New health policy posts on current issues are added regularly. Here's a few of our most recent public policy posts:
Price transparency is a hot topic in health policy right now. For good reason; employers and their employees fork over a large share of their incomes to health care every year, yet most have trouble planning for those expenses because of complex, often obscure pricing...
Last month, The Alliance was pleased to host National CooperativeRx CEO Josh Bindl, for a webinar where he discussed all things prescription drugs. Missed the webinar? You can view it here.  The High Price We Pay  Bindl opened his presentation with a plain and simple...

Our events are a great way to network with other organizations who share the same interests and concerns. The Alliance hosts several events and webinars every year with the purpose of educating and empowering employers to speak with one voice to reduce the price and improve the quality of health care. View our event calendar for a list of our upcoming events – we hope to see you there!
Step 1:  Learn who your elected representatives are. Find your State Legislators for Illinois, Wisconsin or U.S.Congress.
Step 2:  Contact your elected representatives on policy items that matter to you, including participating in "Calls to Action" sponsored by The Alliance and our national partners. Share the story of your company and why pending policy decisions will make it easier, or harder, for you to offer high-quality affordable health care coverage for your employees and their families.
Step 3:  If you have government affairs staff or contract lobbyists, consider asking them to work with us on important health care issues.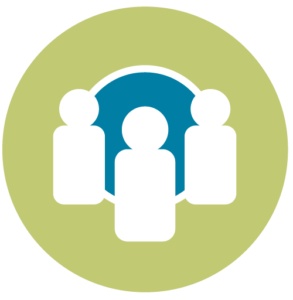 The Alliance Health Policy Committee plays a key role in charting our course toward effective advocacy work, both at the state and federal level. Members of the committee see the political process at work and gain valuable experience that will benefit their companies. The committee meets quarterly and accepts nominations for new members on an ongoing basis.