The Alliance®
Provider Network Design
The Alliance Provider Network delivers a high-performing provider network that employers can use as a platform for benefit plan design innovation. By contracting directly with providers on behalf of employers, The Alliance ensures high-quality, convenient, and cost-effective access to care for employees and their families.
The Alliance Provider Network Design can be customized by employers – whether they want to offer a wide variety of leveled (or tiered) options, or want to limit access to a few specific providers, we can accommodate those needs.
In fact, The Alliance Provider Network has continuously evolved over the past 30 years to serve the needs of more than 300 employers throughout the Midwest – each with their own unique goals and challenges. As a not-for-profit coalition of self-funding employers, The Alliance places an emphasis on cost and quality measurement when adding providers to our network, which will continue to evolve to meet the needs of our employers.
Ever-Expanding Options
In an era where provider networks are getting smaller due to independent providers being bought up by larger systems, The Alliance Provider Networks are continuously expanding to give employees and their families more options for care.
We're currently serving 30 more counties across the Midwest than we did just five years ago. Our reach has expanded further north and east into Michigan, west into Minnesota, and South into Illinois and Iowa. We are continually monitoring where patients are seeking care and adjusting our network accordingly to help our members avoid expensive out-of-network care.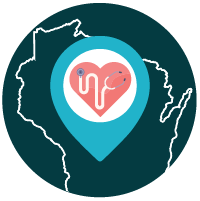 Comprehensive Care Anywhere
We don't believe that employers must give up on reducing costs to offer enrollees a broader choice of high-quality, high-value providers. That's why The Alliance has also partnered with Trilogy Health Networks to provide our members with services at hospitals and doctor offices that are not part of our primary network. We created this wrap-network as a comprehensive option for employers who want to offer their employees wide-ranging choice when picking a provider.
Multi-Level Benefits Plans
We offer sophisticated network design that can include leveling (or tiering). Levels essentially provide a preferred option, a secondary preferred option, and a comprehensive network option. By using a multi-level health benefits option, employers don't limit where their employees choose to seek treatment, but can incentivize them to choose lower-cost, higher-value care.
In other words, our solutions allow employers to drive down the total cost of care by aligning incentives and customizing networks regionally to maximize employers' investments in health benefits.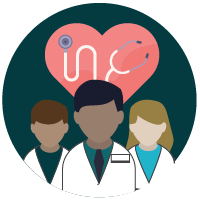 Consistent, Continued Growth
We are growing strategically to add doctors and hospitals in new markets where our members have worksites and where we might serve additional prospective employers. Our growth helps our members' expanding businesses but also allows us to increase our leverage in the markets we serve. By adding more employers to our coalition, we can control costs even further and add more value even while we are expanding The Alliance Provider Networks.
Are you an employer interested in learning more about The Alliance?