Self-Funding Case Studies
The Alliance works with its members to put together case studies that showcase their experiences with self-funding. These topics range from finding success in controlling costs, how to empower employees to take ownership of their health, and how employers have used their claims data to make good financial and health care decisions.
A Repeat Success: How One Employee Made a Big Difference in Her Coworkers' Health – and Then Did It Again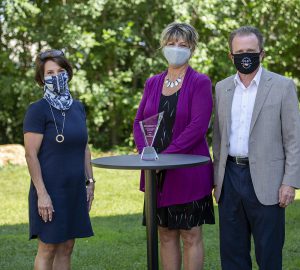 How one employee helped lead the creation of not one, but two on-site clinics, using direct primary care to improve her coworkers' lives and smartly reduce her employer's health costs.
Driving Value: Creating a Mobile Health Clinic En Route to $4 Million in Savings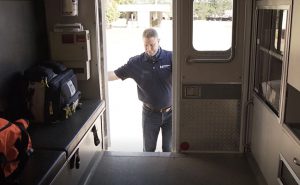 The Alliance awarded Matt Ohrt, VP of HR and Medical Services at Merrill Steel, with a Health Transformation Award on Oct. 1, 2020, in recognition of significantly improving his community's access to high-value health care by creating an on-site and mobile health clinic. This case study showcases his accomplishments.
The WHIO: Improving Health Care in Wisconsin with Award-Worthy Work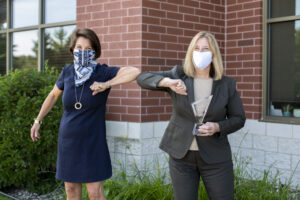 How a non-profit health claims information organization uses data on 4.9 million citizens and won a Health Transformation Award for its significant contributions to improving health care delivery in Wisconsin.
How Advanced Laser's Tena Hoag Saved Employees 50% on Primary Care Costs
How a small business in a small community spearheaded the creation of a shared-site clinic to provide huge savings for their employees while greatly increasing their access to high-value health care.
How Trachte Used Self-Funding to Build a Better Health Plan
Trachte Building System's total cost for self-funding its employee health benefit plan has decreased every year since 2012. During that same period, its workforce has more than doubled.
Flambeau
Flambeau is a self-funded employer that joined The Alliance over 20 years ago. Take a look inside the Flambeau facility and learn about their approach to employee benefits that uses value-based benefit design and includes an onsite clinic.
Women's International Pharmacy Gains Insight, Information
Like many employers in a fully insured plan, Women's International Pharmacy was frustrated by its inability to learn more about health benefit costs. The Alliance helped WIP transition to a self-funded plan.
Everyday Wellness is the Order of the Day at Colony Brands
From pedometers and educational awareness to Health Risk Assessments (HRAs) and financial incentives for participating in wellness activities, Colony Brands is putting health and wellness at the forefront for their employees.
QBE Regional Insurance Uses Self-Funding to Control Costs and Create Consistency
Transitioning from an HMO or PPO to a self-funded plan was easy for QBE. Learn how it has impacted their efficiency in consistency, cost, and control.
Doing Health Benefits Differently with Self-Funding at Brakebush Brothers
Did you spend less on health care benefits in 2018 than you spent in 2014? Brakebush Brothers did. Self-funding was the first step toward changing the health care cost curve at Brakebush Brothers Inc. in Westfield, Wis.
Seats, Inc. Sees the Benefits of Pursuing 'Transparent' Health Care
Thanks to a combination of health benefit changes, self-funding, and engaged health care consumers, employees at Seats paid lower health premiums than they did in 2013 than in 2008.
Wellness Keeps Trek Bicycle Employees Happy, Healthy, Alive
Learn how Trek Bicycle Corporation made changes to their wellness program that resulted in participation shifting from just 21% engagement to 99% engagement for all employees covered by its health plan.
Health Care Vigilance Pays Off for Rock County
Learn how Rock County experienced a major reduction in health care costs ($1.2 million) for its 1,600 employees after just one year of joining The Alliance.
Zimbrick Drives Toward Full Self-Funding
Zimbrick, Inc., shares how they drove their health benefits plan from an HMO and self-insured option to a fully self-funded plan. The key for that vehicle of change? Clear communication.
Seats, Inc. Shares the Gains of Employees' Health Choices
Seats shares the benefits of a self-funded health care plan by sharing data and information with employees, adjusting employees' share of costs to reflect cost shifts, participating in initiatives to improve health care quality and encouraging employees to be proactive about their health.