Our Health Policy Committee
"I'm honored to be a member of the Health Policy Committee. It provides me with an opportunity to regularly meet with my peers from other companies and discuss perspectives and strategies on law and regulatory changes. I also believe it is critically important that we as employers have a strong voice and attempt to influence health care policies being considered on a state and national level. Being a part of that advocacy effort has been rewarding for me personally and for my company."
Jerry Ward
Seats Incorporated
Join The Committee
The Alliance Health Policy Committee plays a key role in promoting effective advocacy and positive change at both the state and federal level. Members of the committee see the political process at work, gaining experience and knowledge intended to benefit participants and their companies. The committee meets quarterly, sometimes in conjunction with visits to key members of the legislature and the governor's administration.
The Alliance accepts nominations for new committee members on an ongoing basis. Nominees must be an employee of a member company of The Alliance. If you are interested in nominating yourself or one of your colleagues, please fill out the form at the bottom of this page.
We thank the following members for stepping forward to take part in this important initiative by serving on our Health Policy Committee:
Wendy Culver, SPHR
Chief Human Resources Officer
Eric Nelson
Vice President, Finance & IT
Wendy Whitehead, SHRM-CP
Director of Rewards & HR Service Delivery
Get Involved
Your Voice Matters!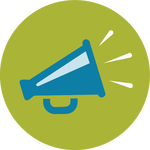 Step 1: Learn who your elected representatives are. Find your State Legislators for Illinois, Wisconsin or U.S.Congress.
Step 2: Contact your elected representatives on policy items that matter to you.
Step 3: If you have government affairs staff or contract lobbyists, consider asking them to weigh in on issues.
Ready to get involved but unsure where to begin? Start here.
Whether you're interested in learning about what health policy issues we're currently working on or want to connect us to your government affairs staff, we'd be happy to help direct your intentions towards action. Just let us know how best to reach you below!