Now Accepting Nominations: Health Transformation Awards 2020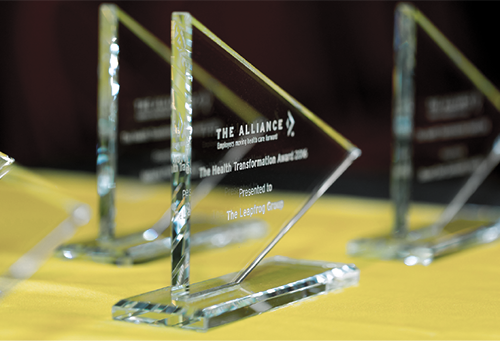 The Alliance is now accepting nominations for individuals or organizations who have demonstrated extraordinary commitment and/or achievement in transforming health care.
If you know of an employer, organization or individual with an extraordinary accomplishment in the health care marketplace, please submit a nomination below.
Award recipients will be selected by The Alliance Board of Directors at their spring meeting and will be presented at The Alliance Annual Seminar in May 2020.
Please note: the form on this webpage may time out after 10 minutes.