®
The Comprehensive Network by The Alliance
We've partnered with 34,000 doctors and health care providers to give your employees more choice, protect them from surprise bills, and improve their access to High-Value Health Care.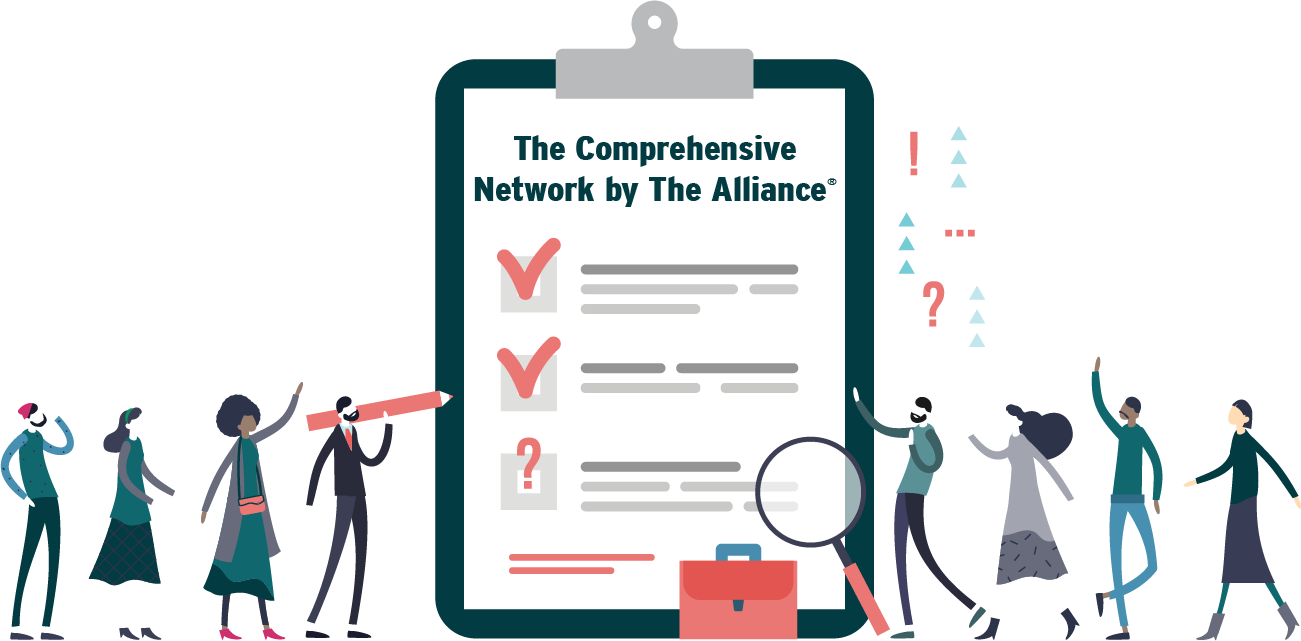 Medical Doctors & Professional Service Providers
Home Health/DME Locations
Comprehensive Coverage. More Care Choices.
Our Comprehensive Network is for employers seeking widespread provider options for their employees. With over 34,000 doctors and health care providers in-network, this standard network option minimizes the chances of out-of-network charges against the plan while protecting employees from surprise bills.
When you choose The Comprehensive Network, your employees and their families gain access to our Find a Doctor tool. This transparency tool easily helps employees find and contact an in-network provider near them.
The Comprehensive Network covers more than 91% of Wisconsin and continues to expand throughout the Midwest to provide even more choice and peace of mind against surprise billing.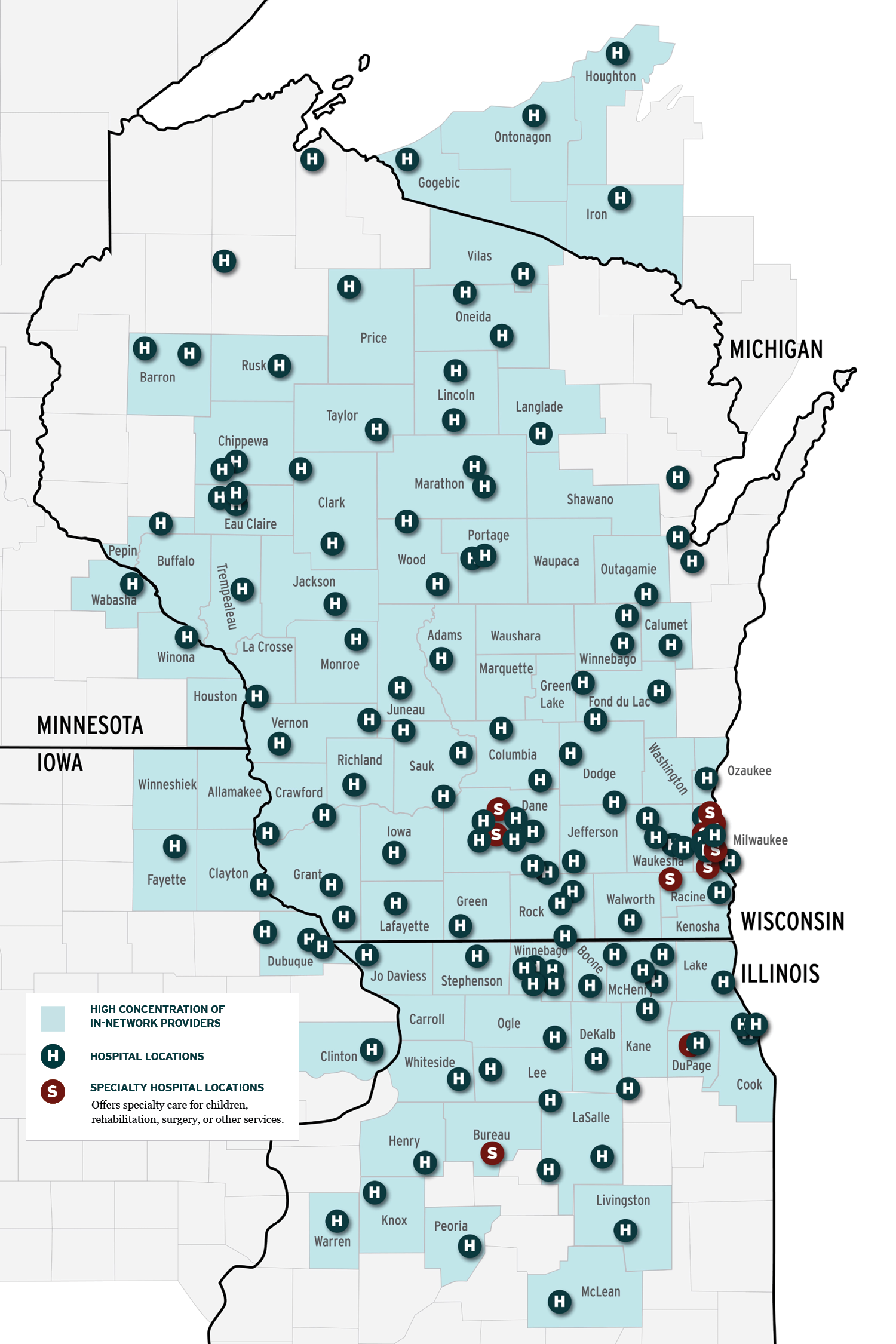 Find a Doctor Tool
Search for in-network hospitals, doctors, specialists, and find cost and quality information for many procedures.
Featured Insights on Provider Network Design
Employers are switching to self funded health plans quite rapidly, but the swing from fully insured to self funded health plans did not happen overnight. Health care costs have grown steadily for decades, but they have especially ballooned in recent years. 2022...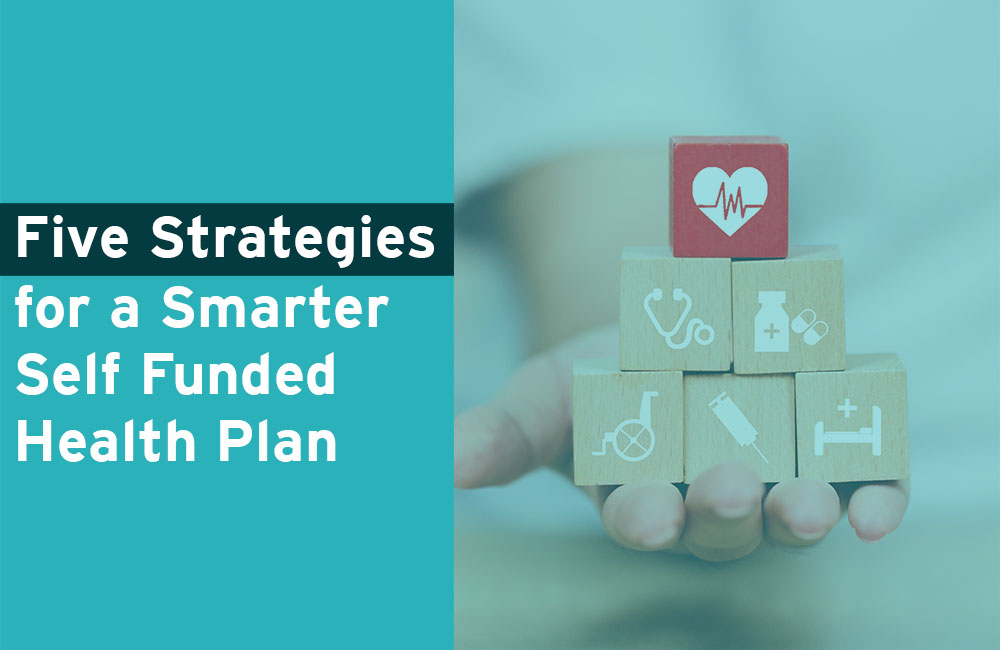 Interested in learning more about The Comprehensive Network by The Alliance?