The Alliance® and Trilogy Health Networks
Offering self-funded employers seamless coverage with access to both The Alliance and Trilogy Health Networks.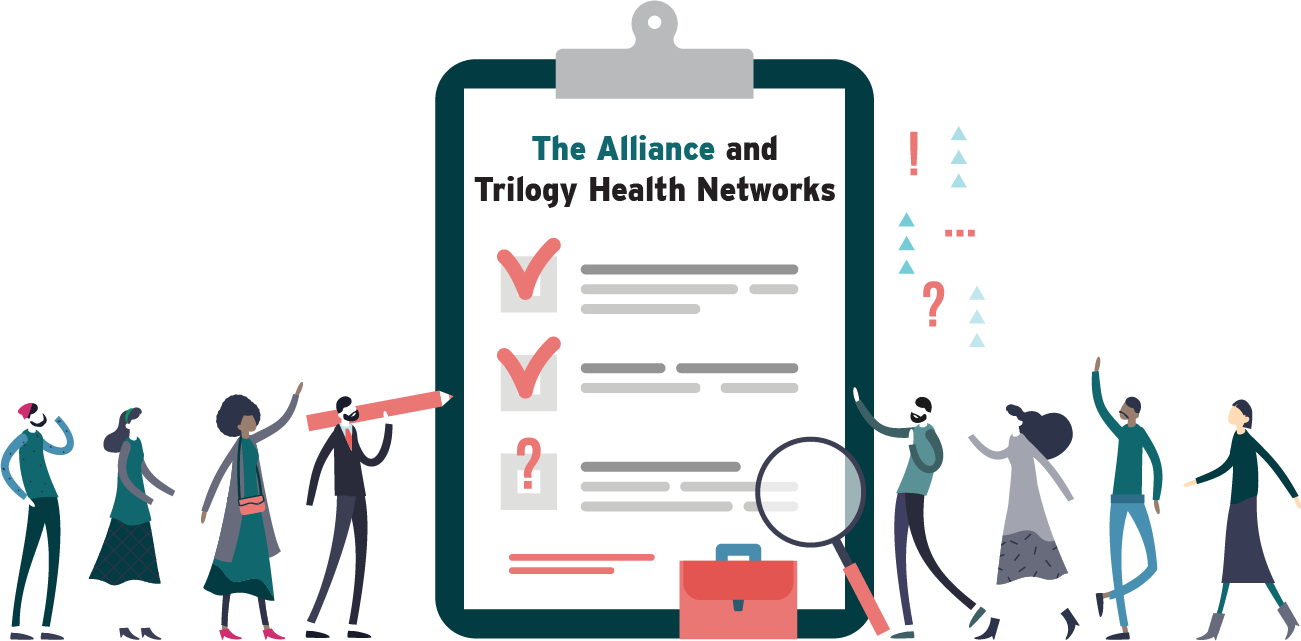 Hospital and Clinic Sites
Hospitals Contracted in WI
Discount Off of Billed Charges

This custom provider network combines our Comprehensive Network and Trilogy Health's provider network for even more coverage. This is a great option for employers seeking the most provider options for their employees, as it covers more than 90% of Wisconsin.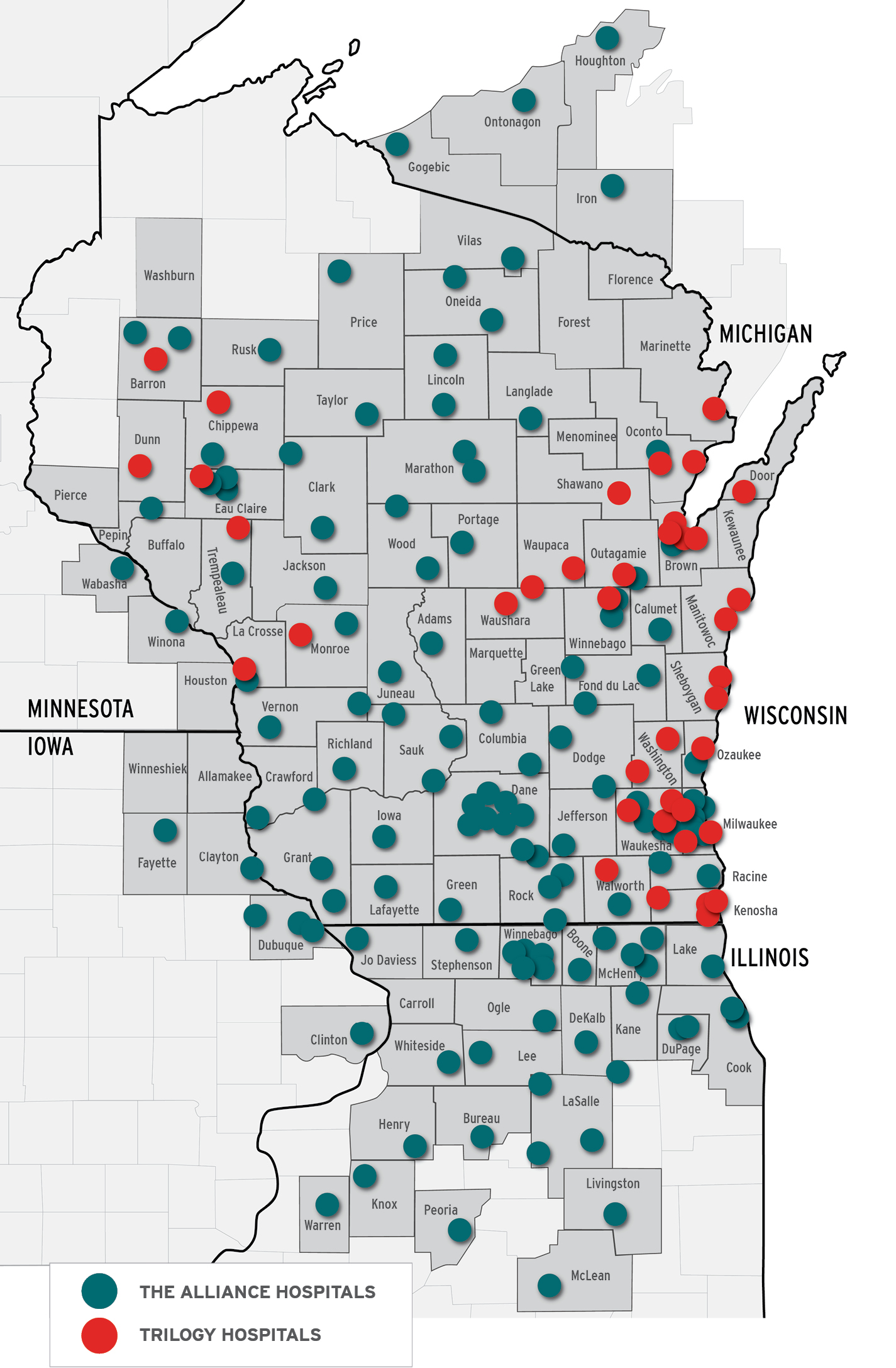 Find a Doctor Tool
Use our Find a Doctor tool
to search for an in-network doctor.
Featured Insights on Provider Network Design
The Alliance recently sat down with Michelle Golden, Executive Director of Human Resources and Public Relations at the Chippewa Falls Area Unified School District, to ask what advice she would offer public employers that are making changes to their health benefits....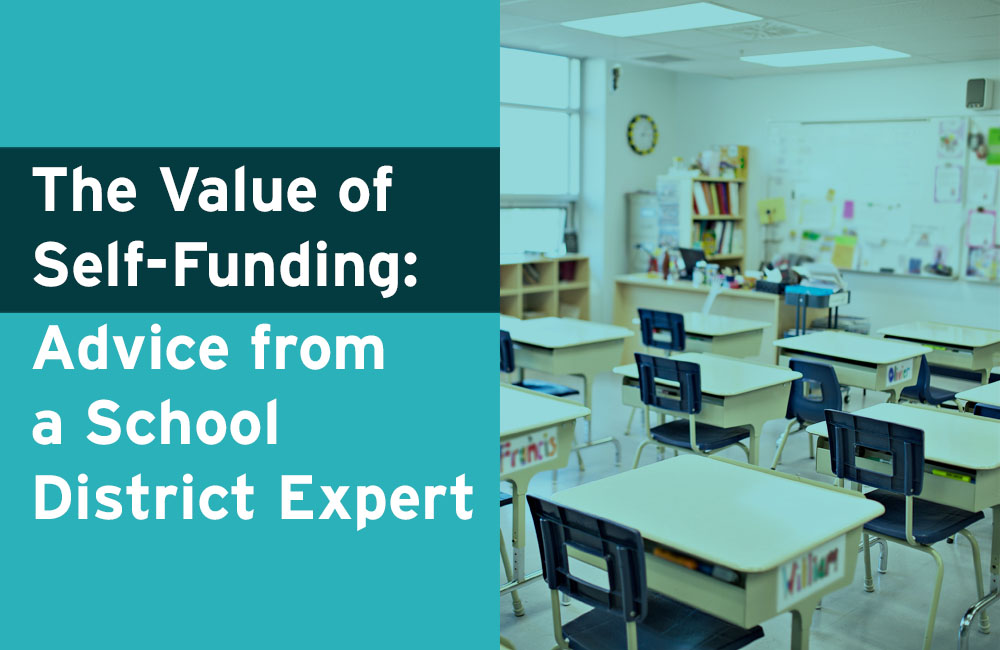 Interested in learning more about The Alliance and Trilogy Health Networks?