This event has passed.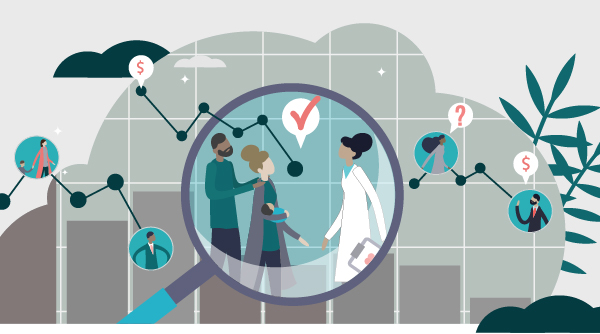 In continuing our initiative towards greater transparency in health care, The Alliance is hosted Chris Whaley, policy researcher for RAND Corporation, to discuss the results of the latest-and-greatest RAND Hospital Price Transparency Study.

During this hybrid event, employers learned about the importance of data when making decisions about their health benefits and gained an understanding of what fiduciary responsibility they have when it comes to their health plan.

Additionally, Gloria Sachdev, President and CEO of the Employers' Forum of Indiana discussed the value-based health benefit and payment strategies employers can use to promote better value from hospitals.

Last but not least, founder of TILT, Jamie Greenleaf explained how employers can design and implement benefit plans that control costs while fulfilling their fiduciary obligations as health plan sponsors.
Event Recording:
Event Handouts:
Event Presentations:
Program Overview:
7:30am – 8:00am 
Breakfast   
8:00am – 8:05am 
Welcome & Opening Remarks    
 

Cheryl DeMars, The Alliance  

8:05am – 9:10am 
RAND Hospital Price Transparency Study 4.0 
 

Chris Whaley, RAND Corporation 

9:10am – 10:10am
Hospital Value Dashboard
 

Gloria Sachdev, Employers' Forum of Indiana

10:10am – 10:30am 
Break 
10:30am – 11:30am
Fiduciary Responsibilities of Plan Sponsors
 

Jamie Greenleaf, TILT

Hugh O'Toole, Innovu

11:30am – 11:35am
Wrap-up Event
11:35am – 1:00pm 
Lunch and Networking
This event has been approved for HCRI and SHRM CE Credits.
COVID-19 Health & Safety Information
We're looking forward to welcoming members back in-person for our Spring Symposium.
The health and safety of our attendees and staff is our top priority. Masks will be encouraged, and we'll have color-coded stickers on registration badges to help you display your comfort level while networking with others.
The Alliance respects the concerns of those who are immunocompromised, at-risk, and/or those with children under 5 years old who are not yet eligible to be vaccinated. We encourage others to acknowledge and respect these concerns as well. We will continue to evaluate our COVID safety protocols as things evolve so you know what to expect when you arrive on-site.
Healthy Venue
Monona Terrace has achieved Global Biorisk Advisory Council® (GBAC) STAR™ accreditation, the gold standard for prepared facilities. This accreditation means this property is using cleaning protocols and work practices to minimize risks associated with infectious disease. Learn more about GBAC STAR accreditation at www.gbac.org.
About the RAND study: