THIS EVENT HAS PASSED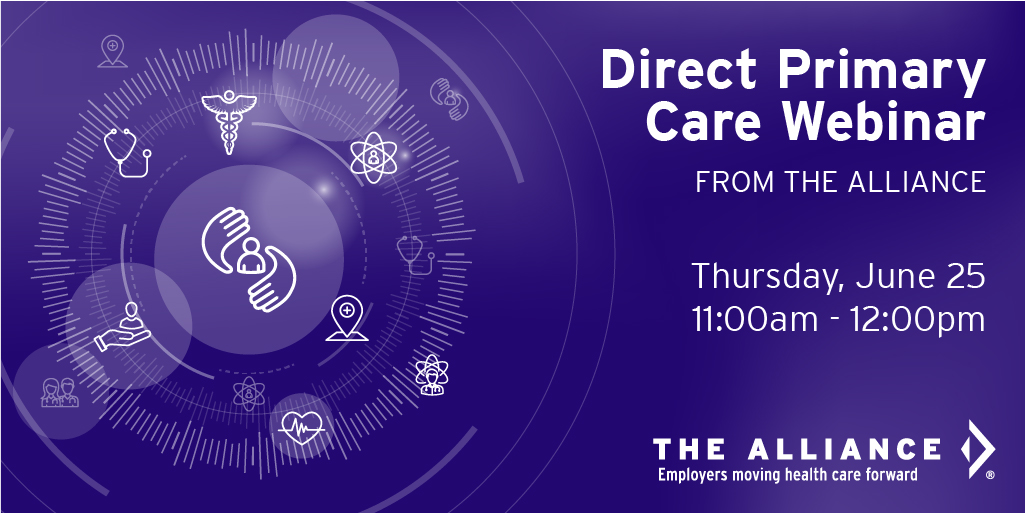 We're pleased to present part two of our webinar series on Direct Primary Care, Thursday, June 25th.
This second edition will feature three employers of the The Alliance cooperative: Dan Ludwig of Brakebush Brothers, Inc., Tena Hoag of Advanced Laser, and Jake Nolin of Rice Lake Weighing Systems. 
These panelists will discuss how and why they got into Direct Primary Care and talk about their blueprints for success in establishing their own on-site and shared-site clinics – including internal processes and the effect it's had on their overall health plan costs. 
If you have any questions you'd like our presenters to address during the webinar, please submit them at registration. 
Watch the recording:
About t
he panelists
:
Jake Nolin – Director of Human Resources, Rice Lake Weighing Systems
Jake Nolin joined Rice Lake Weighing Systems as Director of Human Resources in 2011. In this role, Nolin focuses on providing high-value health care at his company. Prior to his current role, Nolin held human resources leadership positions at Fortune Brands, Newell-Rubbermaid, and GKN. Nolin holds an M.B.A. in Human Resources Management, a master's degree in Business Law, is certified as a Senior Professional in Human Resources, a Master Trainer for Mission Directed Workteams and a Master Facilitator for Investment in Excellence and Thought Patterns for High Performance. Nolin joined The Alliance Board of Directors in 2020. 
Dan Ludwig – Director of Benefits & Safety, 
Brakebush
 Brothers, Inc.
With deep roots in managing Safety programs, Dan Ludwig, Director of Benefits & Safety, brings over 20 years of experience in loss reduction. Under Dan's watch, Brakebush Brothers, Inc. has seen a 75% decrease in occupational incident rates. Dan's interest in connecting occupational and non-occupational losses evolved as he took on Benefits and the Wellness program in 2014 and shifted his focus to reducing health insurance losses. Brakebush has since opened an on-site clinic offering primary and acute care, a robust musculoskeletal injury prevention program, on-site imaging, on-site mental health services, a Centers of Excellence program, and strategies to reduce prescription costs. Brakebush member premiums have not increased for five of the last six years and per member costs were lower in 2018 than in 2014.  
As a result of Dan's direction, Brakebush was awarded The Alliance Healthcare Transformation Award in 2018, and the 2019 Employer/Purchaser Excellence Award by the National Alliance of Healthcare Purchaser Coalitions. 
Tena Hoag – CFO, Advanced Laser

 
Tena Hoag is the CFO at Advanced Laser in Chippewa Falls, WI. She has spent more than 20 years in highly regulated manufacturing operations and believes that these employees are the lifeblood of the American economy. This belief is what pushed her in recent years to learn more about healthcare to create better plans of care for those around her.  
Tena has an MBA from UW-Eau Claire, and serves on a variety of nonprofit boards including: Junior Achievement, CVTC Foundation, Women' Business Center, and the Chippewa Falls Industrial Development Corporation