Health Policy: Keeping You in the Know, Post-Elections
2019, Mar 21 @ 8:00 am

-

11:30 am

Get ready for a great lineup of health policy experts to present the latest happenings in D.C., compliance and state-level health policy issues. This event will also address the changes that employers may need to make if the Cadillac tax goes into effect.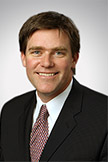 Presenter: John Barlament, Partner, Quarles & Brady
Whether it is ACA or whatever comes next, make sure you are up-to-date on the latest compliance and health policy action items.
John Barlament, partner at Quarles & Brady, LLP will present his findings on ACA related items as well as unrelated ACA issues that can impact employers benefit offerings. 

Topics will range from: 

ACA Repeal or Replace? 

Cadillac Tax Delay (2020) 

AARP vs. EEOC

ERISA Disability Plan Claim Rules 

Tax Cuts and Jobs Act 

California Leave Law Updates

San Francisco Ordinance Updates 

And more 

You will also have an opportunity to hear representatives from Michael Best Strategies on their work with The Alliance Health Policy Committee and the top health policy news in the Wisconsin and Illinois legislature. 
Presentations: 
Additional Resources:
Related Blog Posts
Thank you to our sponsors:
PLATINUM SPONSORS