THIS EVENT HAS PASSED
Employers will be provided proven strategies rooted in data science that will help them develop best practices for making benefit purchasing decisions, and ultimately, a better financial outcome for their organization with more affordable care for employees and their families. 
Program Overview: 
The keynote speaker for this event will be Dr. Marty Makary, Chief Surgical Oncologist at Johns Hopkins, and New York Times best-selling author. He'll be discussing the future of payment, primary care, employee guidance/steerage, and appropriateness of care. 
There will also be a consultant panel made up of three data scientists who will discuss the use of data by employers. This panel will be discussing how you can leverage data to improve your health benefit strategy. This session will be moderated by Melina Kambitsi, Ph.D., SVP of Business Development & Strategic Marketing at The Alliance. 
The consultant panel will consist of: 
To finish, Cheryl DeMars, CEO of The Alliance, will briefly discuss the results from RAND 3.0 and lay out how employers can submit their data to RAND 4.0. The RAND Hospital Price Transparency Study is an ongoing national, employer-led initiative to measure and publicly report the prices paid by commercial payers for hospital care at the hospital and service line level. For this study, RAND used 2016 to 2018 data from all but one state in the United States, covering $23.7 billion in hospital spending from three sources—self-funded employers, state-based all payer claims databases, and health plans. Wisconsin self-funded employers contributed the largest volume of data to the study of all the states participating. The study is designed to provide hospital price transparency to the commercial market by identifying hospitals by name. 
Event Resources: 
Event Recording: 
We agreed to terms with Dr. Makary that we not redistribute large portions of his presentation, so his portion has been significantly shortened.
Keynote Speaker
:
Marty Makary, MD
New York Times Bestselling Author
Johns Hopkins Surgeon and Professor of Public Health

Dr. Marty Makary is a New York Times bestselling author and leading voice for transparency in health care. He is the recipient of the 2020 Business Book of the Year Award for The Price We Pay. A professor at the Johns Hopkins Bloomberg School of Public Health, he has published over 250 scientific articles on the re-design of health care, medical innovation, and vulnerable populations. Dr. Makary has been elected to the National Academy of Medicine and is Editor-in-Chief of Medpage Today. He has written for The Wall Street Journal, The New York Times, and USA Today and is a frequent medical commentator.
Clinically, Dr. Makary practices pancreas surgery and has pioneered novel operations at Johns Hopkins.  He is the recipient of the Nobility in Science Award from the National Pancreas Foundation and has been a visiting professor at over 20 medical schools.
Dr. Makary was the lead author of the original publications on the surgery checklist and later served in leadership roles at the World Health Organization. Dr. Makary is the chairman of the African Mission Healthcare medical advisory board and leads several health care collaboratives. His current research focuses on the underlying causes of disease and relationship-based medicine.
His book Unaccountable turned into the T.V. series "The Resident" and his newest bestselling book of The Price We Pay has been described by Don Berwick as "a deep dive into the real issues driving up the price of health care" and by Steve Forbes as "A must-read for every American".  He speaks nationally and internationally on the appropriateness of care, lifestyle choices that influence health outcomes, employee health benefits design, and health care costs.
[/dropshadowbox]
Panelists
:
Gerald (Jerry) W. Frye
, 
CLU, 
ChFC
, RHU, REBC, CEBS, CASL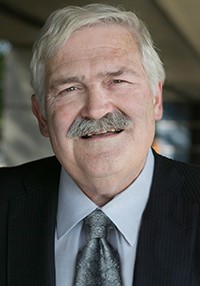 Mr. Frye is President and CEO of The Benefit Services Group, Inc. (BSG®), an employee benefits consulting firm he co-founded in 1987, and BSG Analytics™ LLC (BSGA), a health care data analytics firm he founded in 2012. BSG and BSGA serve nationwide employers in a wide variety of industries and consult for health care systems across the country. BSG has won the Wisconsin Better Business Bureau's Business Ethics Torch Award, multiple best workplace awards, and numerous workplace wellness awards, including the UnitedHealthcare Small Business Worksite Wellness Award, The Business Journal's Healthiest Employer Small Business Award for three consecutive years, and the Wellness Council of America (WELCOA) Gold Well Workplace Award. Mr. Frye has served for over 30 years in various roles in the insurance and employee benefits industry. He offers clients the unique insight and creative solutions necessary to overcome their most sophisticated problems. He has published HCTrends for nearly 20 years, which produces one of the premier Health Care Quality and Resource Efficiency Studies for Wisconsin health systems. 
Widely regarded as an industry innovator and thought leader, Mr. Frye is also a much sought-after speaker who has appeared at numerous events including the University Conference Services (UCS) series, ISCEBS seminars, physician symposiums, employment law seminars and Society of Financial Service Professionals. He was an invited speaker at Wisconsin legislative hearings regarding state health benefit issues, and is currently serving as a member of the Wisconsin Office of the Commissioner of Insurance Health & Life Advisory Council and the Wisconsin Manufacturers and Commerce Health Committee. He also serves on the Wisconsin Health Information Organization (WHIO) Board of Directors and is Chairman of the WHIO Data Quality and Use Committee. Mr. Frye's engaging presentation style, deep subject knowledge, and keen insight into the problems facing the industry combine to make him a compelling presenter and talented consultant.  
Mr. Frye has earned the professional designations of Chartered Life Underwriter (CLU), Chartered Financial Consultant (ChFC), Registered Health Underwriter (RHU), Registered Employee Benefits Consultant (REBC), Certified Employee Benefits Specialist (CEBS), Group Benefits Associate (GBA), Retirement Plans Associate (RPA), and Chartered Advisor for Senior Living (CASL). He also holds his insurance licenses for life, accident and health. 
Sarah Delaney, Vice President, Analytics Services, Marsh & McLennan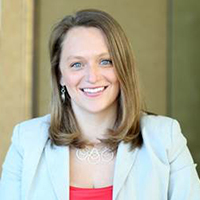 Sarah Delaney joined the MMA team after 10 years with carriers in both the property casualty and health insurance industries. Prior to MMA, she led the underwriting and analytics team for a provider owned health plan. With her comes knowledge in benefit design, underwriting, predictive modeling, reinsurance and provider contracting to assist employers in all aspects of strategic planning, benefit and risk modeling and innovative solutions for their employee benefit needs. As Vice President of Analytical Services for MMA's Upper Midwest offices, Sarah leads a team of actuaries, underwriters and data analysts focused on assisting employer in making data driven decisions.
Sara Hames, CEBS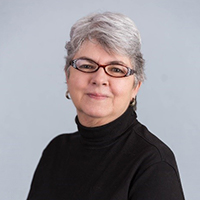 Ms. Hames is a principal with NBS Advisors, LLC, and has more than 30 years' experience in employee benefits consulting. She concentrates on finding, vetting, and monitoring the innovative, non-traditional health care strategies, vendors, and disrupters that are emerging around the country in order to develop strategies and implementation techniques to benefit her clients. She has dedicated her practice to helping interested employers disrupt and transform traditional health care into sustainable delivery models. 
Ms. Hames is a member of the International Society of Certified Employee Benefit Specialists (ISCEBS), the Greater Milwaukee Employee Benefits Council and the National Public Employers Labor Relations Association. She has been a featured speaker on employee benefits topics and trends at many conferences and has taught employee benefits classes at University of Wisconsin–Green Bay, Marquette University, and the International Foundation of Employee Benefit Plans. 

HRCI and SHRM Credits have been approved
Event Sponsors
: