Helping You Secure High-Value Health Care for Your Employees
We serve as the voice of self-funded employers who want more control over their health care costs. We work with you and your broker to develop custom provider networks (our Smarter NetworksSM) using sophisticated data mining and analysis to find savings that others can't – or won't.
Whether it's helping guide employees to high-value providers, offering our QualityPath® guarantee on common tests and procedures, or using Reference-Based Contracting by The Alliance® to keep costs in check, we help you self-fund smart.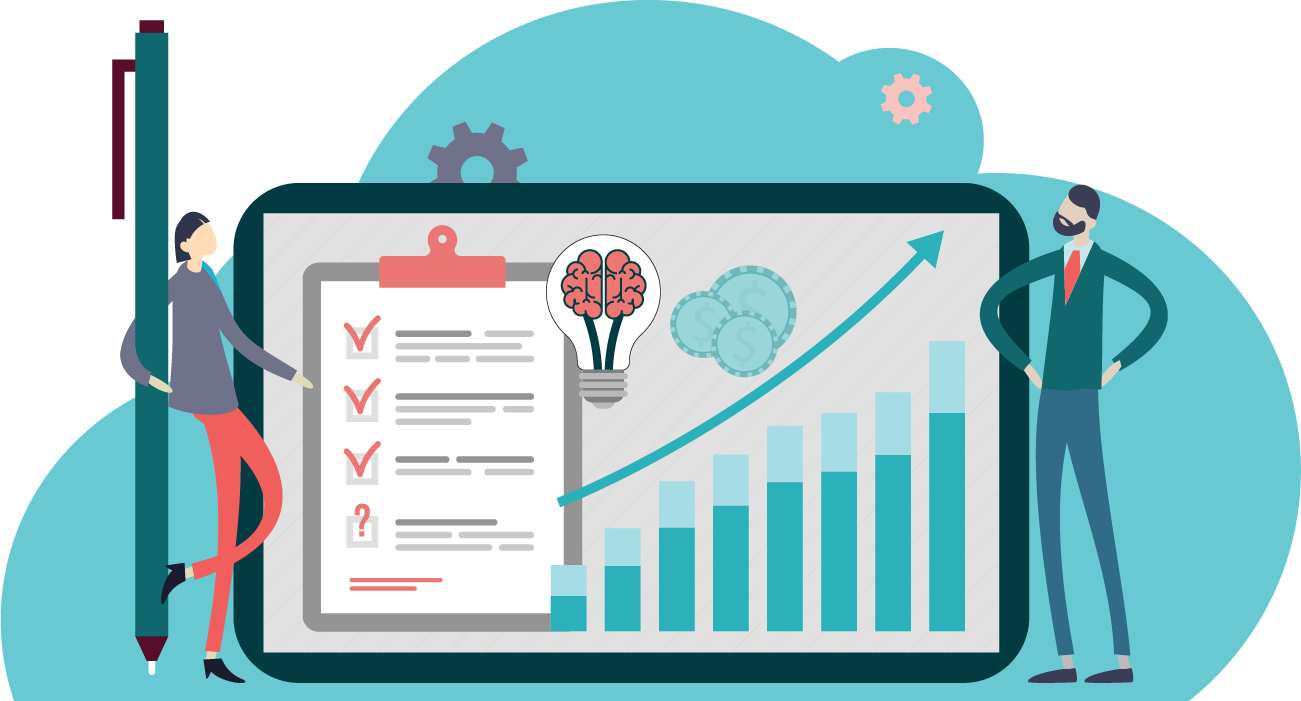 Custom Provider Networks (Smarter NetworksSM)
We know that every employer is different. That's why we've partnered with 38,000 doctors and health care providers across the Midwest to help our 340 employers create custom Smarter Networks and health benefit plans that satisfy their unique needs.
Steerage
We offer employers data-driven insights – powered by Smarter HealthSM – that helps them steer employees and their families to high-quality care at an affordable price.
Additionally, our new Smarter Care AdvisorSM tool helps employees understand where to find a procedure and how much it might cost. They can search for services within a 100-mile range of their location and get contact information for a provider along with a cost estimate! Smarter Care Advisor helps educate and empower employees to make better health care decisions, which is the first step to a successful steering program!
Advanced Primary Care
Advanced Primary Care is an elevated standard of primary care that's measured by nine key characteristics that improve health outcomes for patients, lower total health care spend for employers and employees, and achieve higher levels of patient satisfaction:
 

Enhanced Access for Patients
Care Coordination
Care Navigation
Organizational Infrastructure
Behavioral Health Integration
Balanced Compensation
Referral Management
Evidence-Based Medicine
Risk-Stratified Care Management
The Alliance Partnerships
We partner with organizations that share our deep commitment to High-Value Health Care. Our partners offer our members preferred pricing and performance guarantees on prescription drug benefit management, dental insurance, and vision insurance.
Stop-Loss
Stop-loss insurance is a critical component of a self-insured medical plan's administrative costs, and network savings performance is a key element that carriers use to calculate your stop-loss premium. We proactively reach out to carriers to ensure they have the most up-to-date network so our employers receive the best possible rates.
Patronage
As a not-for-profit cooperative, The Alliance gives a share of its net proceeds back to our members in the form of patronage checks – what we call our Cooperative Shareholder Benefit.
Employer Resources
Whether you're looking for your membership benefits, the employer-member handbook, or trying to find what providers participate in our Smarter Networks, we've got you covered.
Employer Handbook
The Employer Handbook has everything you need in a single place: Employer implementation checklist, key contacts, administrative policies, enrollee eligibility, claims processing, retainage and invoicing, and a glossary of terms. Click below to download it!
Employer Implementation Checklist
If self-funding seems complicated, it doesn't have to be. View our Employer Implementation Checklist to compile all your "to-do's" towards self-funding success!
Notify the plan administrator that The Alliance will be utilized.
Determine the plan effective date and communicate the date to The Alliance.
Sign The Alliance Membership Agreement and send to The Alliance.
Complete The Alliance New Group Set-Up Form and send to The Alliance
As noted in the New Group Set-Up Form, submit copies of the plan(s) Summary of Benefits and Coverage (SBC),
Summary Plan Description (SPD), and ID card(s) to salessupport@the-alliance.org
Pay initial fees to The Alliance.
*Information indicated should be sent to your primary contact at The Alliance.
Employee ID Cards
Need a sample ID card? Want to view where what logos might show up on your ID cards? Don't know our Payer Identification Numbers? Check out our ID Cards flyer for more information.
Who to Contact?
Are unsure who to contact for different types of questions or issues related to your self-funded plan? We've created a contact list, so you know when to contact your broker, network, or TPA for assistance. Click below to find out more!
Interested in learning more about the Alliance?