Past Event: Annual Seminar 2018

Diagnosing An American Sickness: What Employers and Patients Can Do to Take Back Health Care
At the biggest event of the year attendees heard from best-selling author, Dr. Elisabeth Rosenthal, who has diagnosed what ails American health care. This half-day event featured two powerful women who offer advice about how to treat the American sickness in health care. Winners of the 4th annual Health Transformation Awards were also announced.
Impactful quotes from Dr. Rosenthal's book, An American Sickness:
"The mission of this book is to advocate for a return to a system of affordable, evidence-based, patient-centered care."

"….The chief complaint:  Hugely expensive medical care that doesn't reliably deliver quality results."

 "High-priced healthcare is America's sickness and we are all paying, being robbed."
 *All attendees will receive a copy of the book with a chance to get it signed by Dr. Rosenthal.
Attendees also learned about:
How health care became monetized to the maximum without regard to health
Economic rules that helped health care become a dysfunctional medical market
How billed prices became decoupled from actual costs
Why medicine as a business cannot police itself
The impact of consolidation
A roadmap for us to fight back economically and systematically
How electronic health records have evolved to put business over patients
Examples on how to implement centers of excellence into your plan design
How health care can improve due to employers getting together and pushing back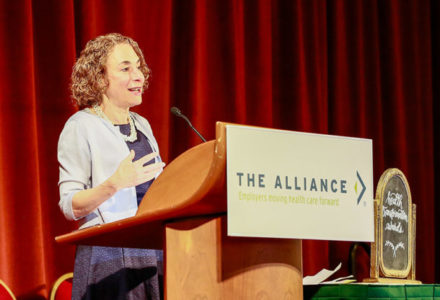 Dr. Elisabeth Rosenthal believes Americans are trapped into "Paying Till It Hurts" for health care because of health system dysfunction ...
Read More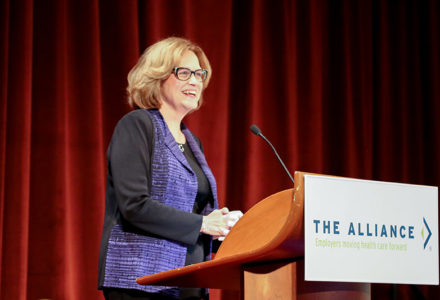 Months have passed since the leaders of Amazon, Berkshire Hathaway and JPMorgan Chase announced they were forming a company that ...
Read More